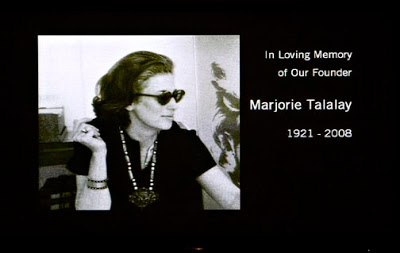 Aaa! I know, I know! I've been terrible about updating this. Is it permissible to say I've been busy? Not really, I know. Well, here are a few updates. Last weekend, I photographed MOCA'sannual benefit. As usual, it was an elegant affair, clouded only by founder Marjorie Talalay's passing. I had the pleasure of photographing Marjorie at last year's benefit–what a classy lady. I dare say she'll be sorely missed.
Nevertheless, this year's benefit, celebrating MOCA's 40th birthday was a lot of fun. A spirited live art auction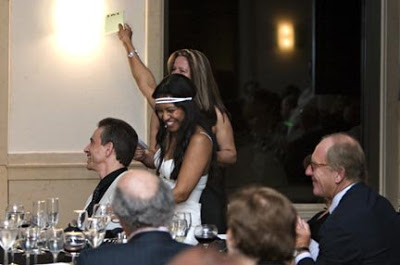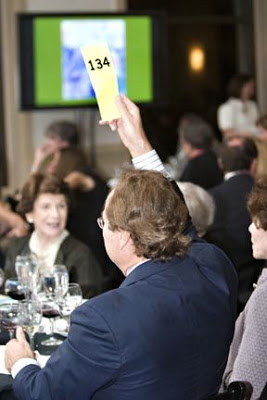 complemented the silent auction going on in a separate room. The party took place downtown in Sammy's Metropolitan Ballroom at the top of the Huntington Bank Building on Euclid Avenue. Here is a view from the main ballroom just past a flat panel tv screen where MOCA displayed the artwork during their live auction.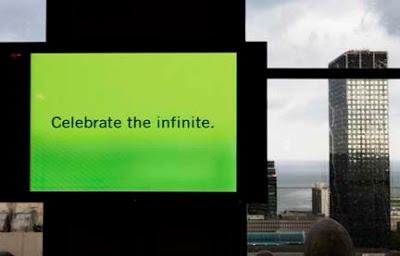 Moving between ballgowns and men in tuxes, surrounded by laughter, I was happy to see Cleveland's art patrons stepping out in style to honor MOCA. One of Cleveland's greatest treasures is its art scene, and I was happy to be a part of it.