I was in Pittsburgh last weekend for Artie and Britt's beautiful wedding at the First United Methodist church, with a reception at the Power Centre on Duquesne University's campus. Artie and Britt were wonderful to work with. We had loads of time for photos, and they were up for just about anything. Here are a few of my favorites from their day: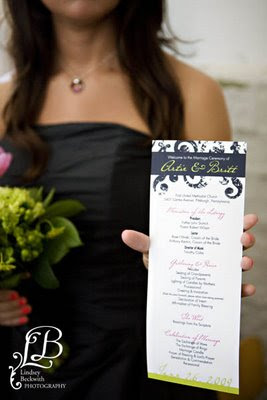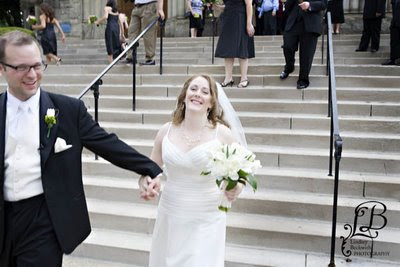 With her Renaissance features, Britt looks as if she came straight out of a Botticelli painting…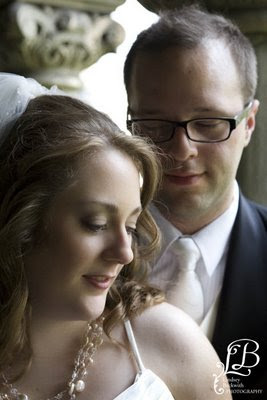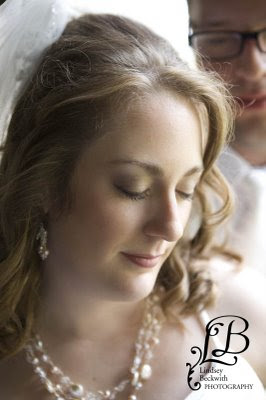 We went to the Mellon Institute for photos and had fun playing among the massive Ionic columns…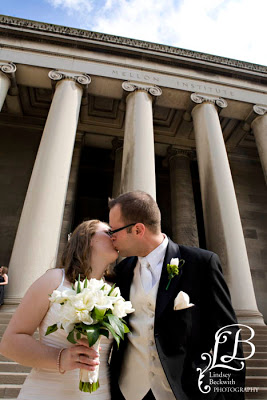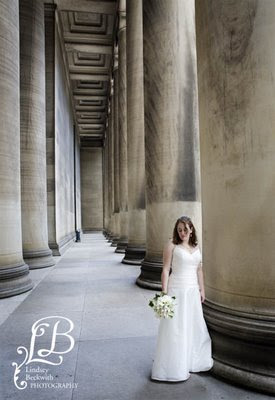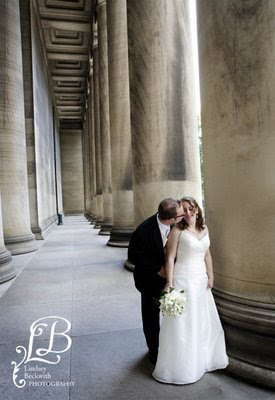 Couldn't resist the lighting here…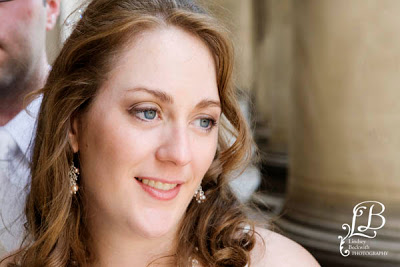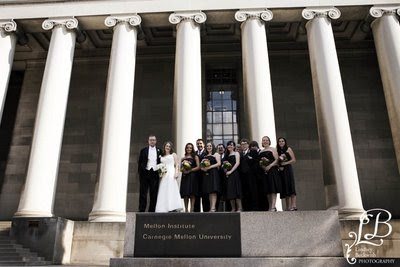 The wedding party got a few honks from cars going by.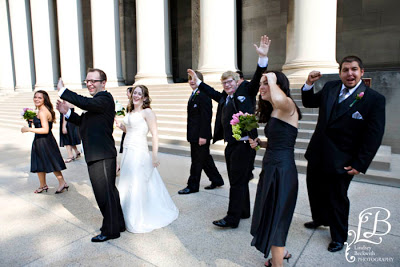 They rocked the pink and green color scheme, carrying it throughout their invitations, programs, flowers and wedding favors. The attention to detail was amazing. It's going to be so fun to design their album.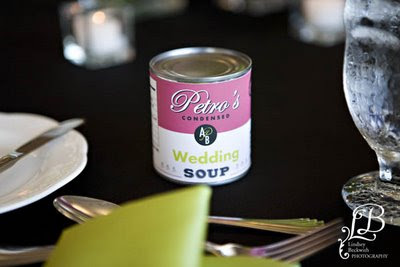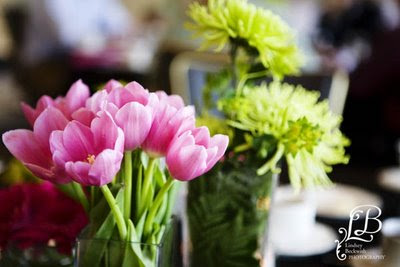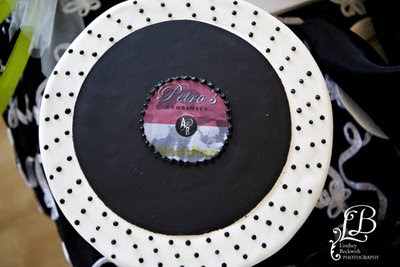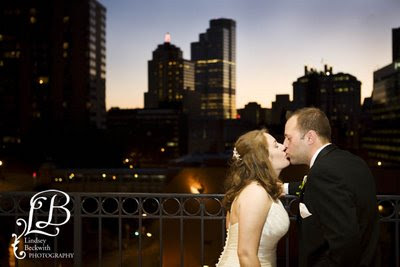 Congratulations Artie and Britt!