It is no secret the Club at Hillbrook is my favorite place in the world for weddings. It is at once beautiful and grand, yet intimate and private; with wide vistas for wedding party photos, and intimate nooks and crannies for portraits. It should be noted, though, that I am unfairly biased, since I got married there as well. So it's always a special sort of wonderful for me to be there again, documenting another wedding there.
It was a blue sky day, and Amanda seemed happy and relaxed when I knocked on the dark wooden door of the suite where she was getting ready. Bridesmaids hurried around the room, eating a last bite, and getting into their pink dresses as Amanda finished getting her make up done. I slipped next door and did a few detail shots of her dress hanging by the window.
David waited at the church in Kirtland, greeting family and friends as they arrived, but always scanning, looking for the one face he really wanted to see.
Amanda walked down the aisle on her father's arm, graceful and assured in her lacy wedding dress. Afterward, we went to Hillbrook for an amazing wedding reception, complete with a surprise duet by the Maid of Honor and Best Man. Here are some photos from Amanda and David's beautiful Hillbrook Club wedding….
Ceremony Divine Word Church
Reception The Club at Hillbrook
Flowers Henry Fry
Music Dave Cormir with Jerry Bruno Productions
Cake Wildflour Bakery
Transportation Mr. A-1 Limo
Amanda's dress All Brides Beautiful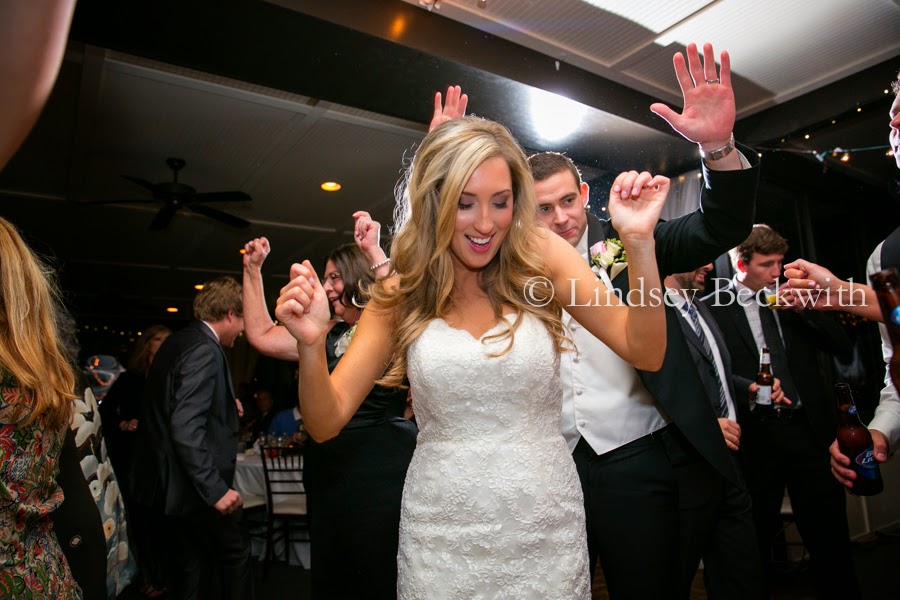 Congratulations Amanda and David!