Katie and Jon married each other in a heartfelt ceremony in Woodland Hall at the Cleveland Botanical Garden. The day was filled with love, laughter, nerves, hugs, kisses, and true joy.
Katie's hotel room at Courtyard by Marriott was full of bridesmaids who couldn't wait to see Katie in her dress. And if the bridesmaids were eager, her mother was absolutely over the moon to see her once-little-girl getting ready to walk down the aisle. As I'm writing this, my 4-yr-old is jumping on the couch, and that moment seems very far away for me. I bet if I asked Katie's mom, she would say it's not as far as it seems.
Gulp. Anyway.
Once everyone was ready, we went to the Cleveland Museum of Art for Katie and Jon's first look. The look on Katie's face when he turned around and saw her was priceless. Jon buried his face in her shoulder, and hugged her so hard. It's moments like that, that remind me how grateful I am to be a wedding photographer. I get to witness and capture some of the most intimate and beautiful moments in peoples' lives. I'm not going to lie; it's pretty awesome.
We didn't stay at CMA too long, because chilly March weather, a sweetheart neckline wedding dress and glittery Jimmy Choos don't go together. We scooted over to CBG for the ceremony and reception. Once Katie and Jon and their wedding party warmed up, then things really got going. Here are some favorites from this gorgeously classy, black and white spring wedding with two people who are absolutely in love.
Wedding Cleveland Botanical Garden
Flowers HeatherLily
Cake Michaelangelo
Music Rumplestiltskin
Planning Always Eventful
Lighting Vincent Lighting
Make up Kimberly Pfieffer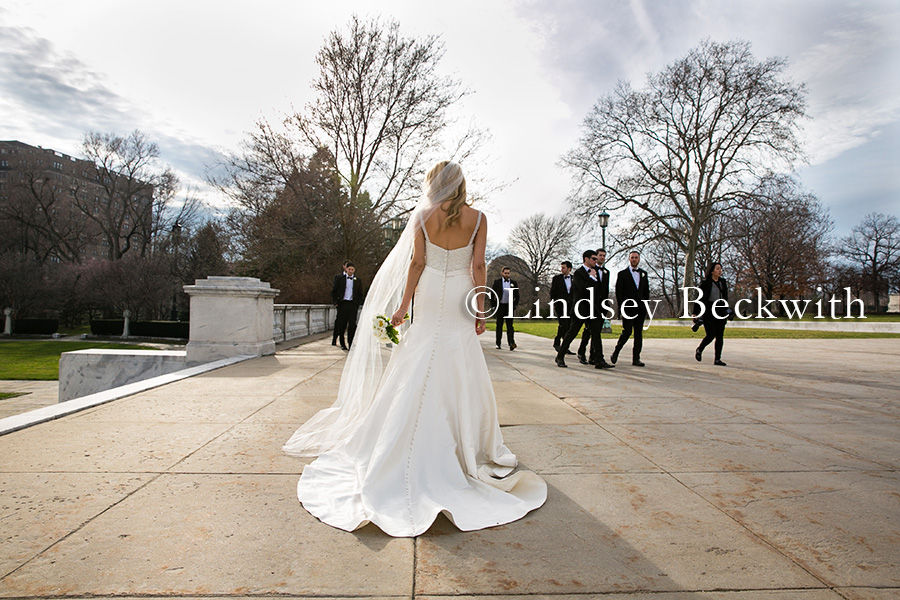 Congratulations Katie and Jon! Here's to a lifetime of happiness!