This book-themed, DIY wedding at Peacock Ridge in North Lawrence, Ohio was absolutely stunning. The bride is a librarian, and she used her love of books as the perfect theme for her rustic wedding on this 85-acre farm.
When I arrived at Peacock Ridge, Miriam was in the cottage, getting the finishing touches on her make up. Andy was busy, checking out the naked cake his mom had made, tidying the bookshelf for a guest book exchange, and writing his vows on a slip of paper so he wouldn't forget them.
We did a first look on the cottage porch, and the happiness and love in Andy's expression when he saw Miriam was beautiful. But when she flashed him the underside of her DIY wedding dress–a cocktail dress and a skirt tied together with a pale blue sash–his face was priceless. If I didn't know already, I knew right then that this was going to be a good day.
We walked down to Swan Lake for some bridal portraits, then back to the cottage for a few shots with Miriam's favorite Harry Potter book.
But when I went into the barn at Peacock Ridge, I was blown away with the hand-crafted details of this wedding. Stacks of books for each guest, carved pages in books, chalkboards with handwriting to direct guests, and a bridal bouquet with paper flowers were just the beginning. Take a look below to see the gorgeous hand made details of this DIY wedding at Peacock Ridge.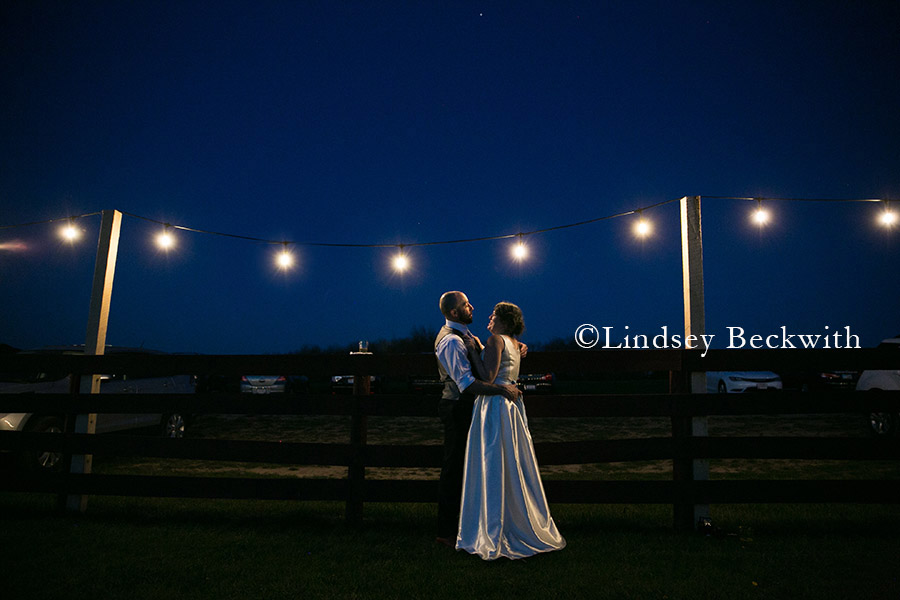 Add caption
Congratulations Miriam and Andy!