Alyssa and Evan's wedding at Landerhaven in Mayfield Heights, Ohio was a day to remember. Featured on Boutique Bridal Book CLE, this classic black and white themed wedding was everything you could hope for in a wedding. The details were gorgeous, the dress was stunning, the flowers were out of this world, and the weather did more than cooperate. But all of that was a tiny side note to the space between Evan and Alyssa. That space sparkled and glowed with a love that encompassed everyone present that day. When two people are connected the way Evan and Alyssa are, everything just falls into place. (Ok, ok…and when you have a kickass wedding planner and a vendor team who knows what they're doing.)
Alyssa's and Evan's families have been friends for years, so they've known each other for decades. They saw each other at family events, weddings, bar mitzvahs, and never left the friend zone. But something clicked in 2014, when they bumped into each other at a wedding in Minneapolis. They realized they wanted to see more of each other. A lot more. Even though Evan was in Chicago, and Alyssa was in New York, they made it work. Eventually, they traveled to Ireland for a 4-day vacation, where Evan surprised Alyssa with a ring and a proposal.
Which brings us back to Landerhaven. Alyssa slipped into her Lela Rose gown with the help of her mother and sister, and her future mother-in-law. The day was steeped in family and tradition, and it was beautiful to see. Her father cried the happiest of tears when he saw her for the first time that day. And when she and Evan saw each other for their first look, it was magical.
We took an epic wedding party portrait in the Atrium at Landerhaven with the bridesmaids, groomsmen, and the seven couples who would do the seven blessings during their ceremony. From there, we went to the Cleveland Museum of Art for their bridal portraits.
After they signed the ketubah, it was time for the wedding ceremony. Evan beamed as he walked down the aisle with his parents. Alyssa radiated happiness when her parents met her halfway down the aisle, and walked her to Evan . I almost cried when her father kissed her before giving her hand to Evan. But the tears disappeared as I watched them circle each other, smiling the entire time. To be in the presence of such love is a beautiful privilege. I freaking love my job. Scroll down to see some highlights from Alyssa and Evan's elegant black and white wedding at Landerhaven in Mayfield Heights, Ohio.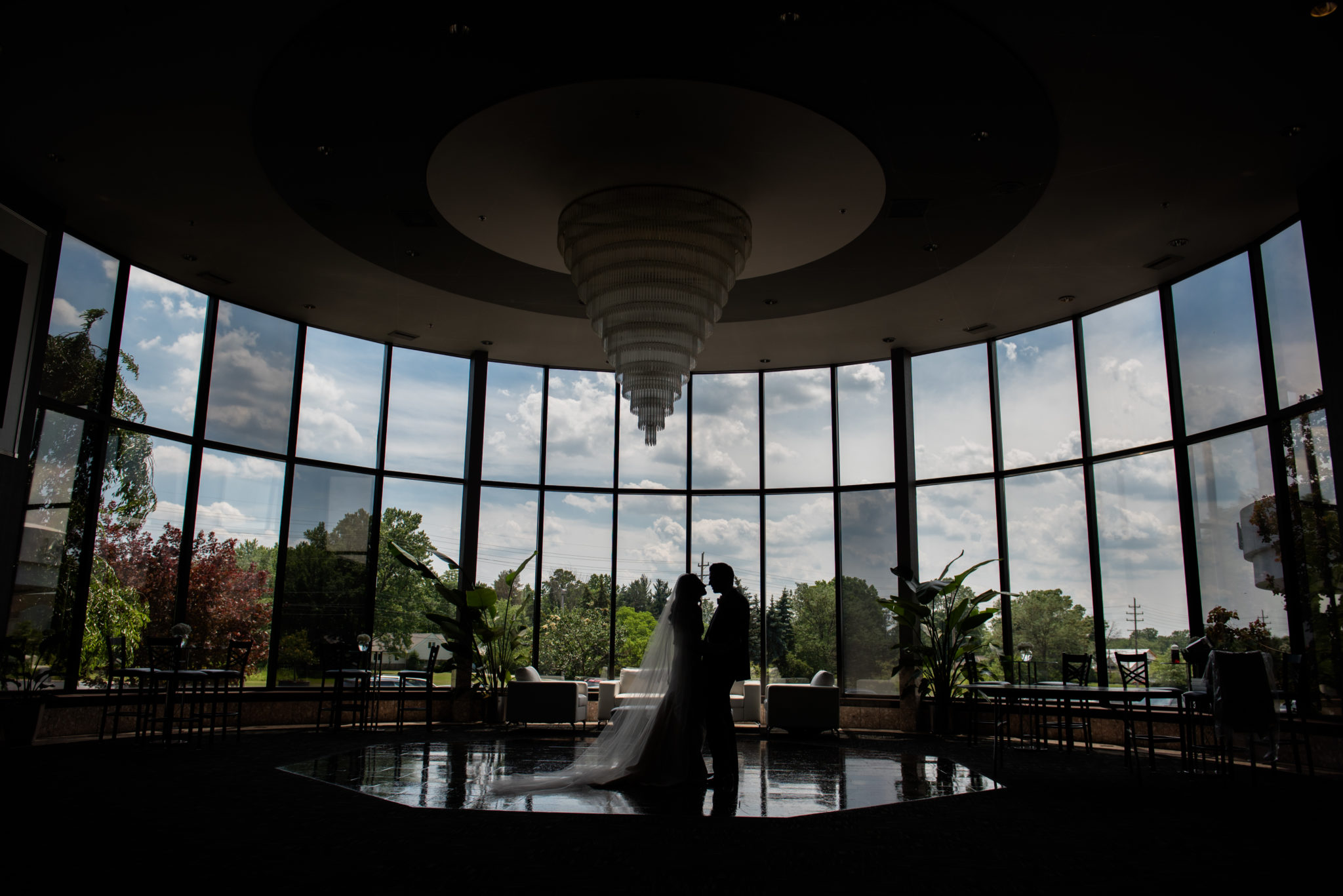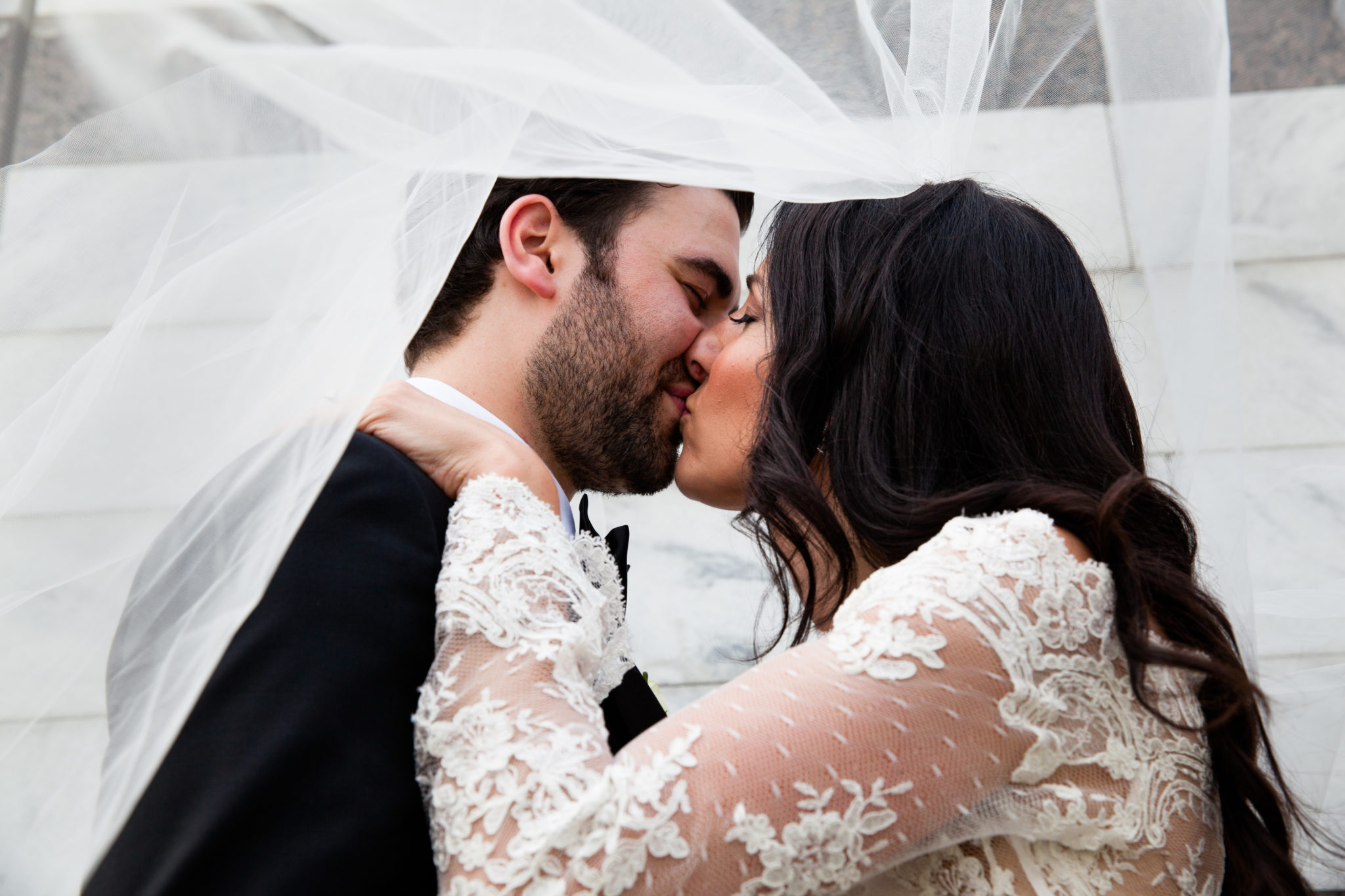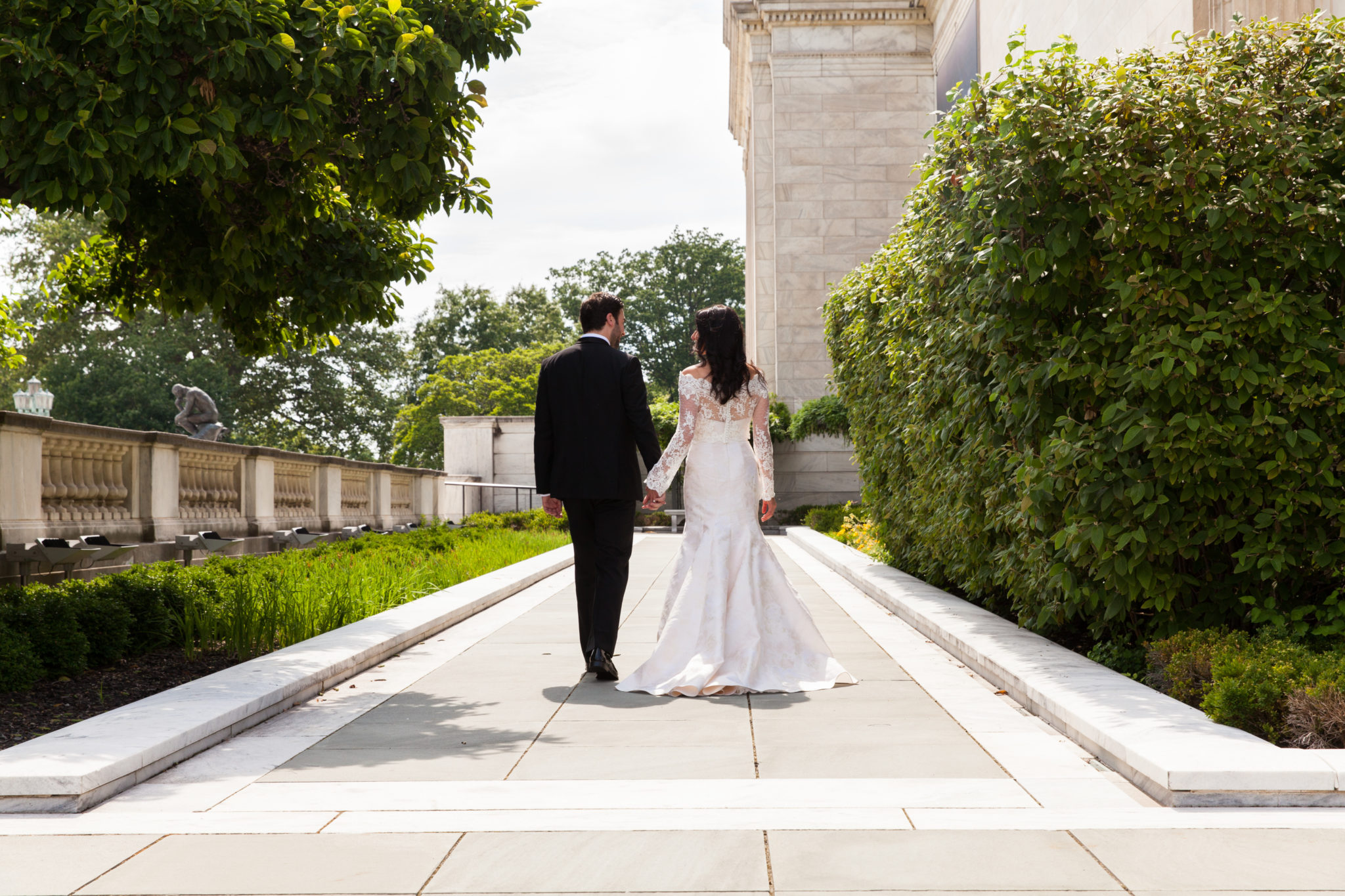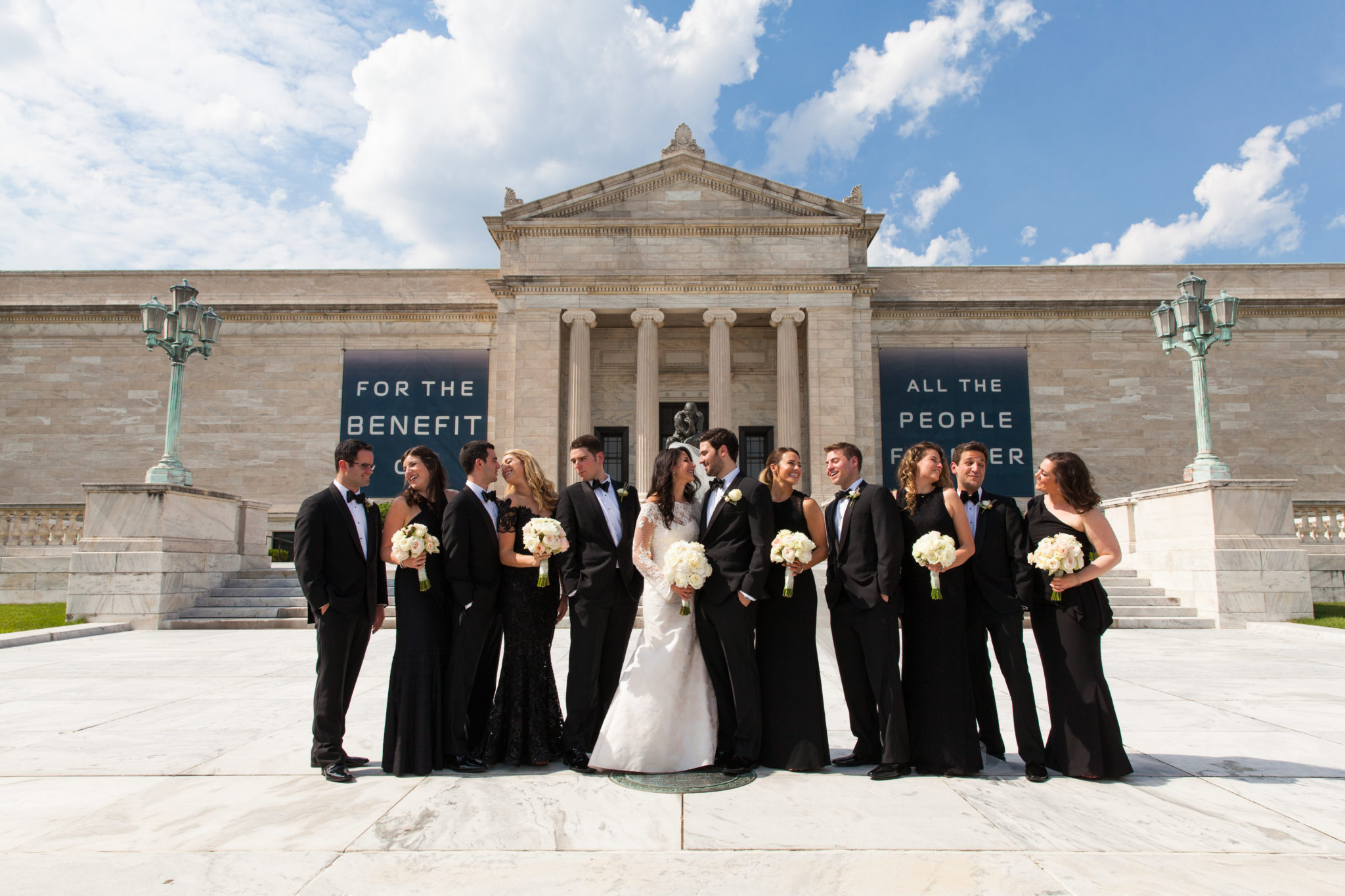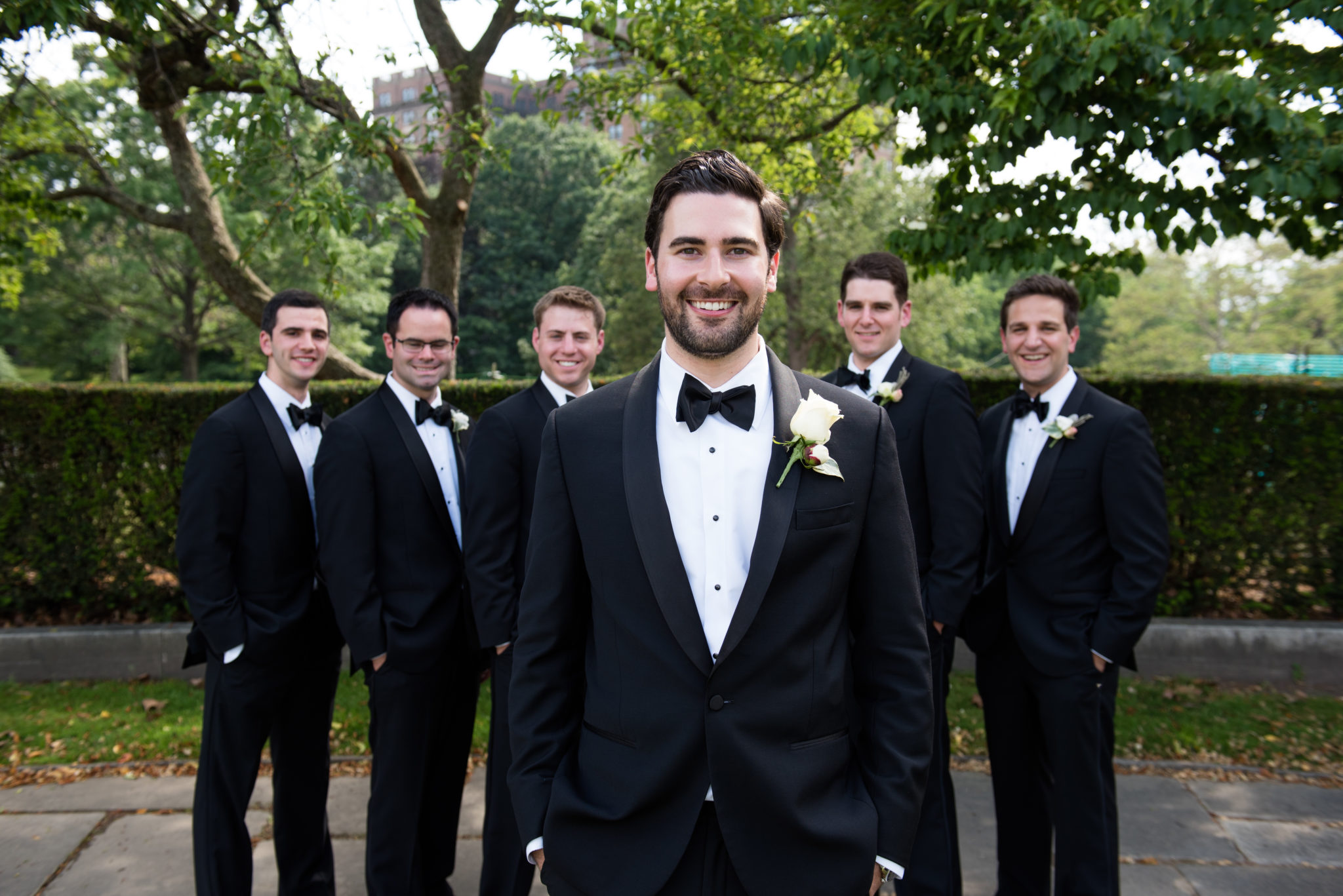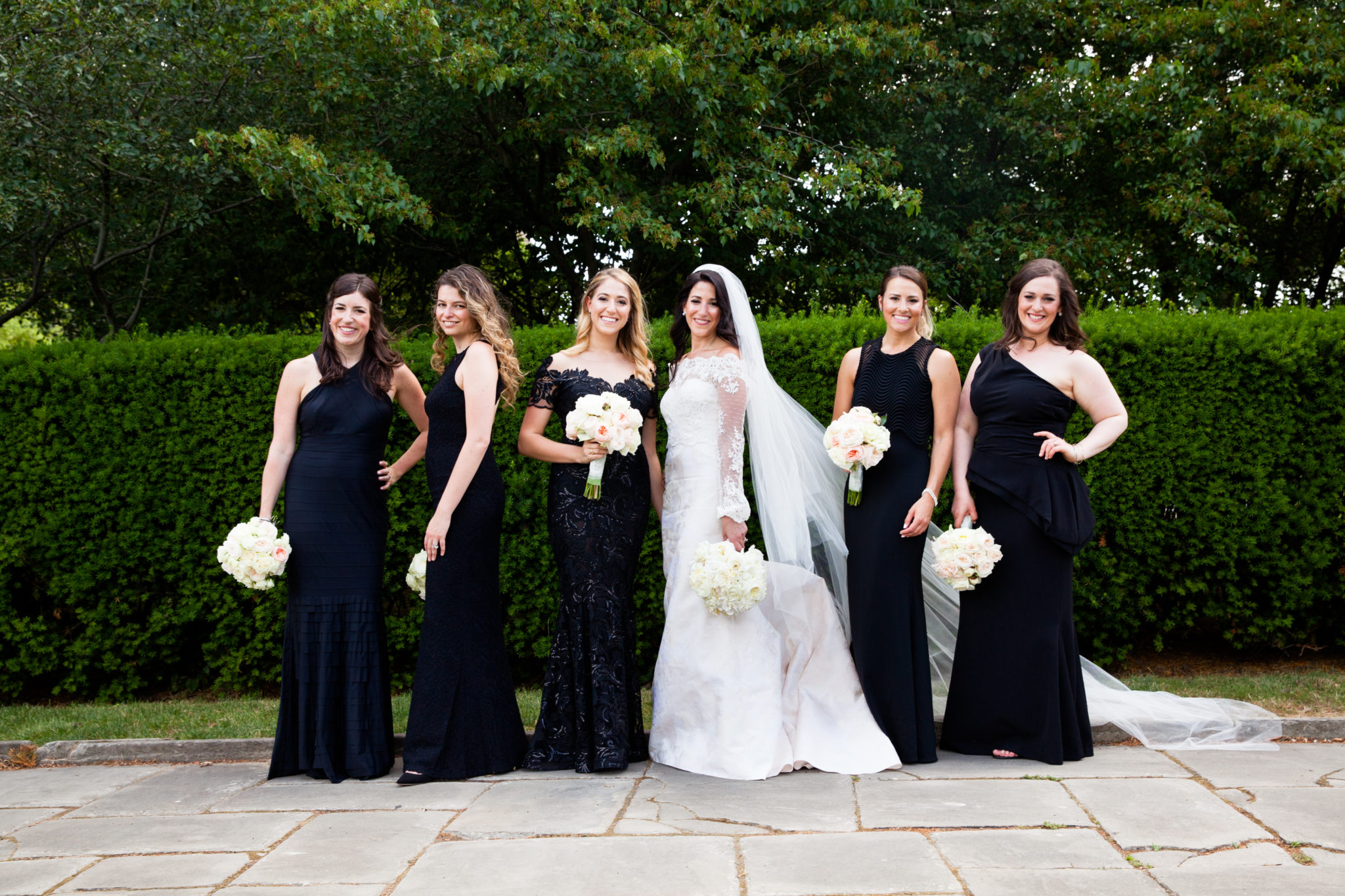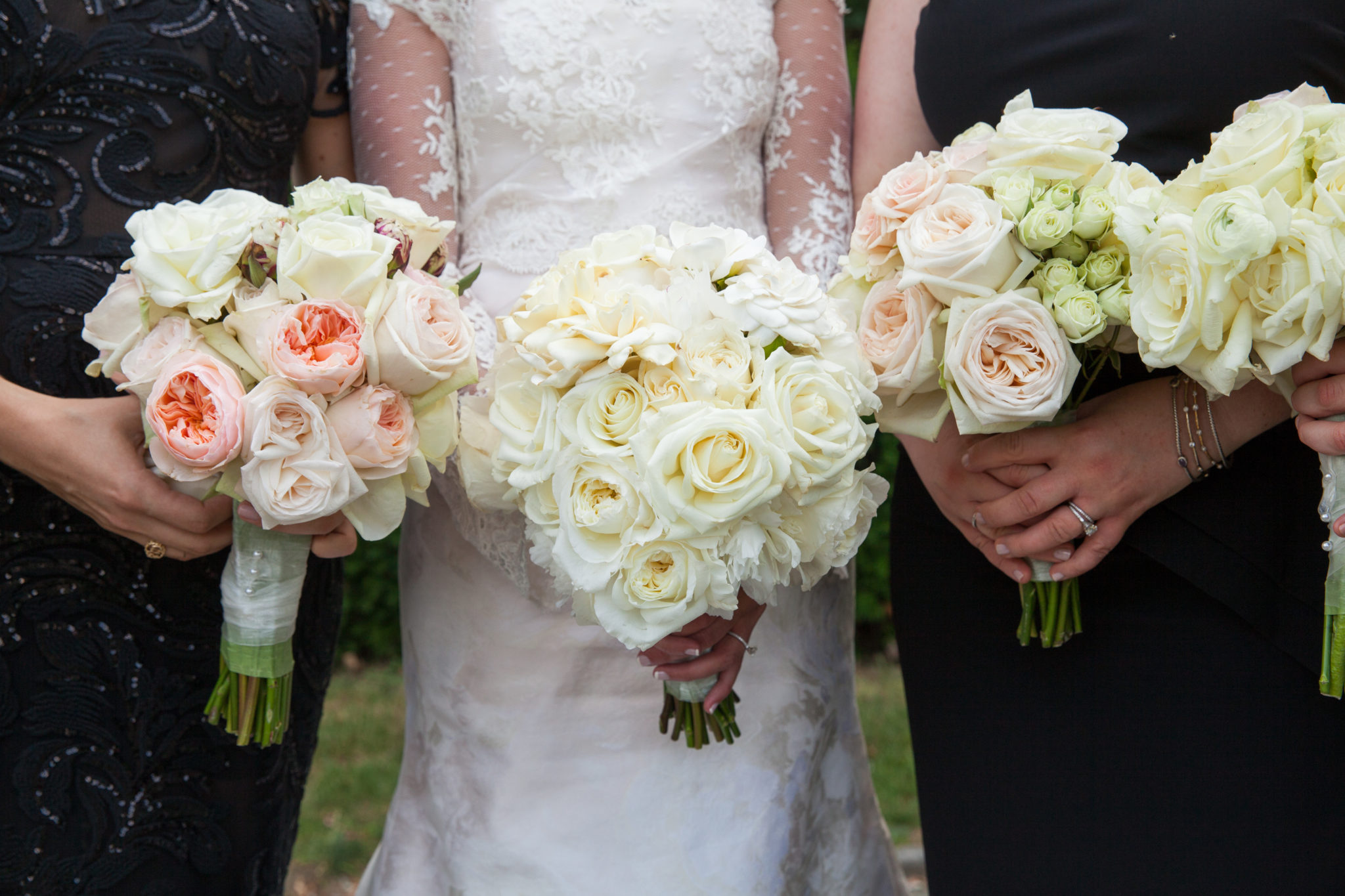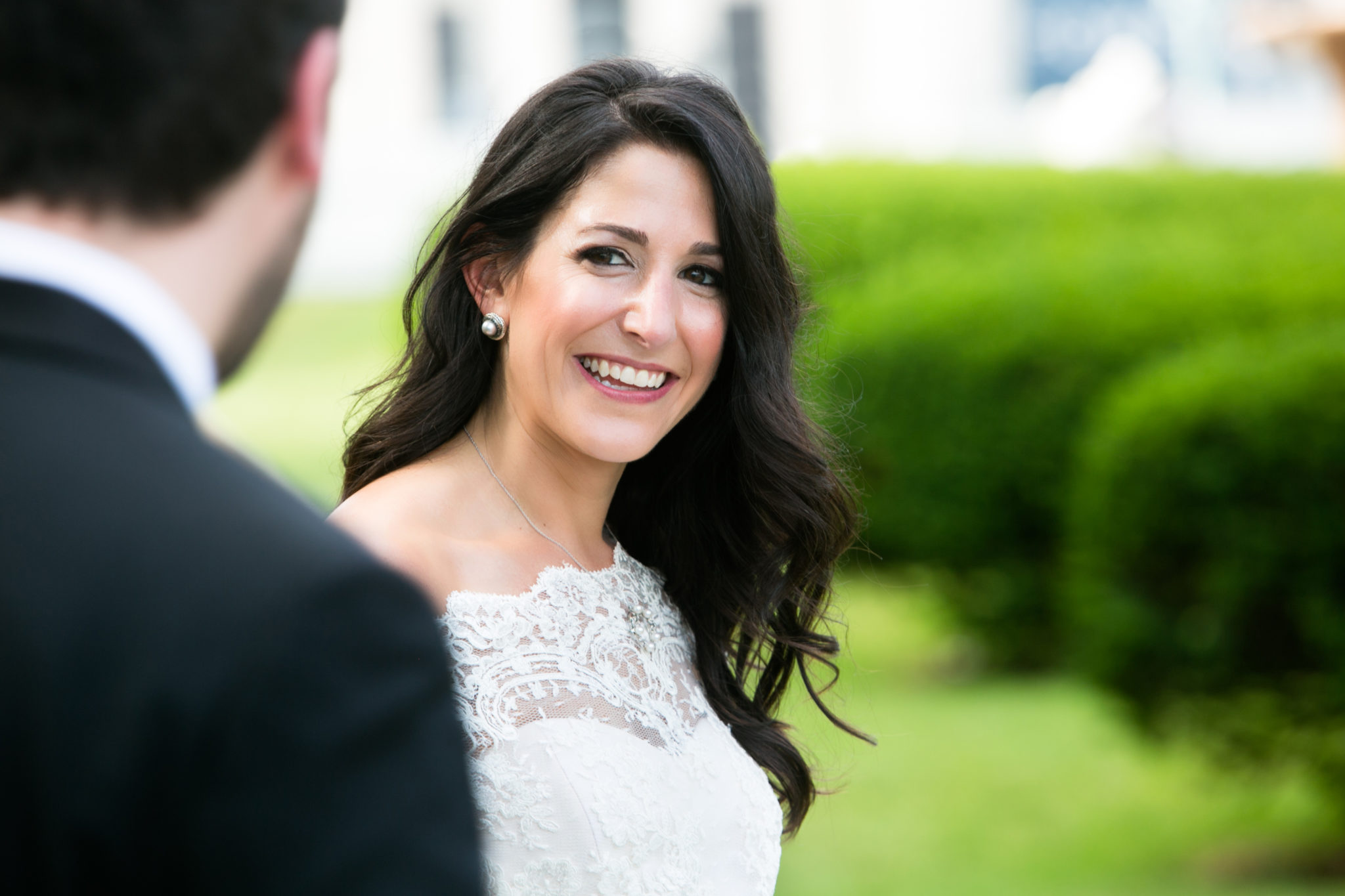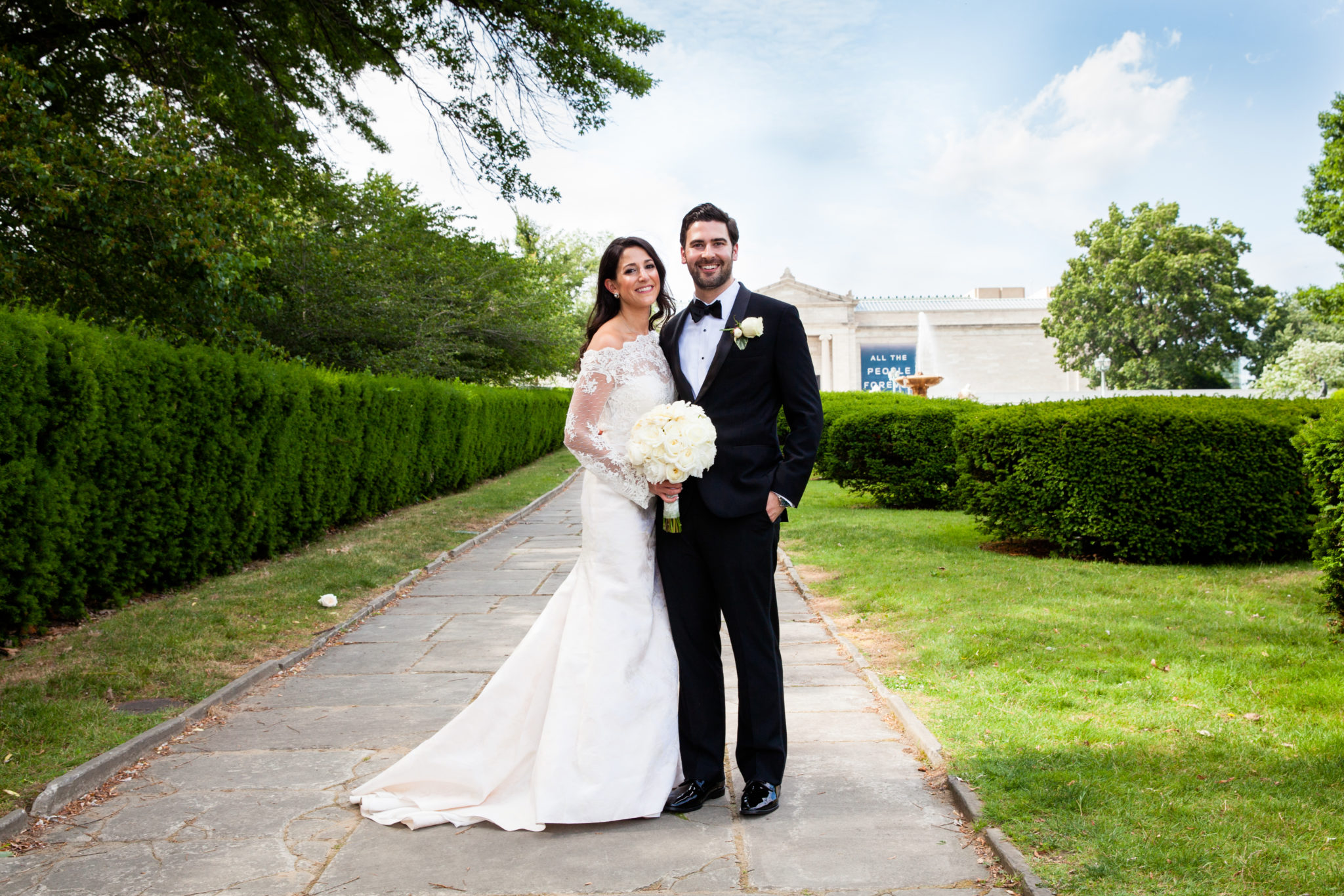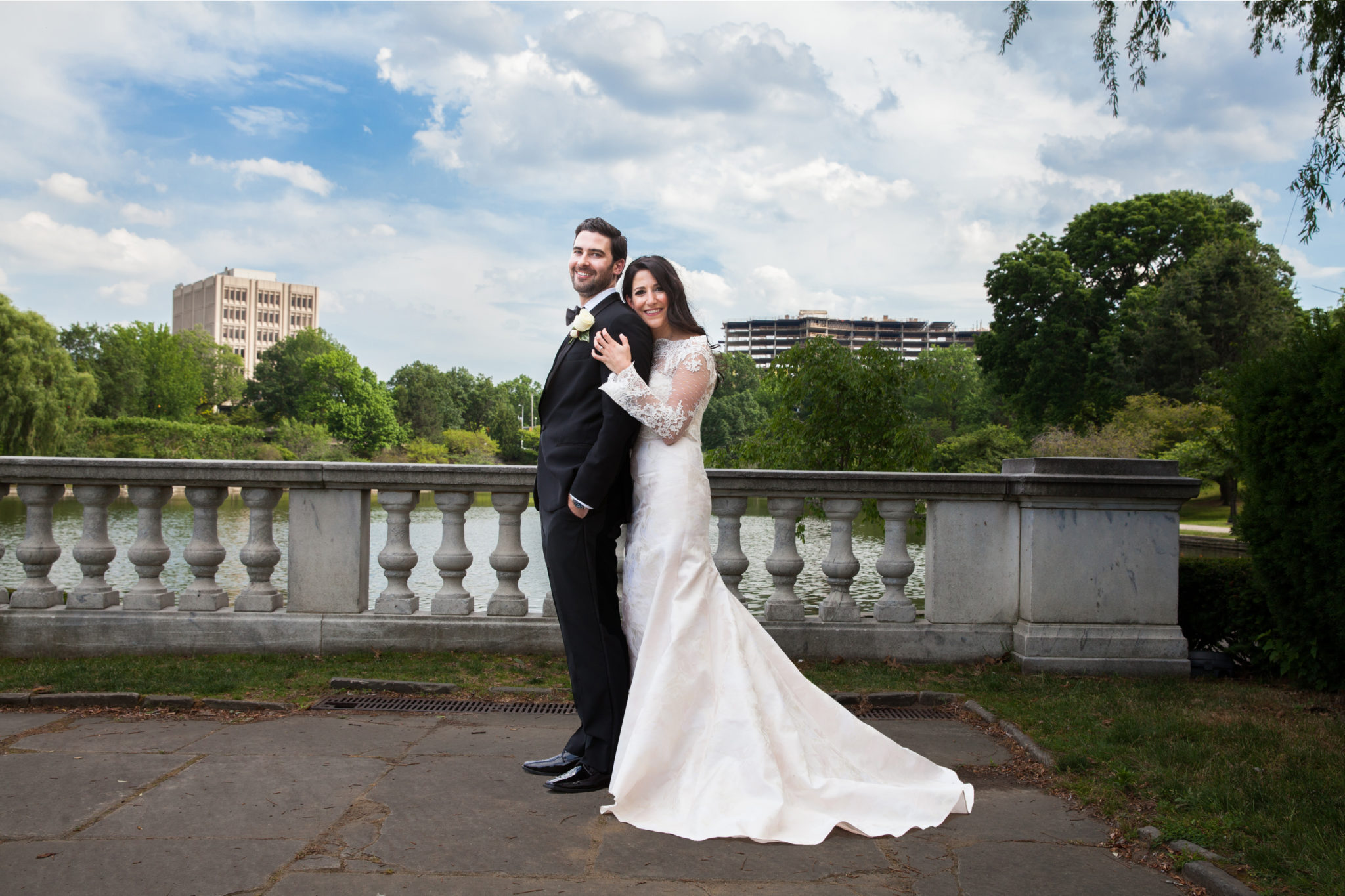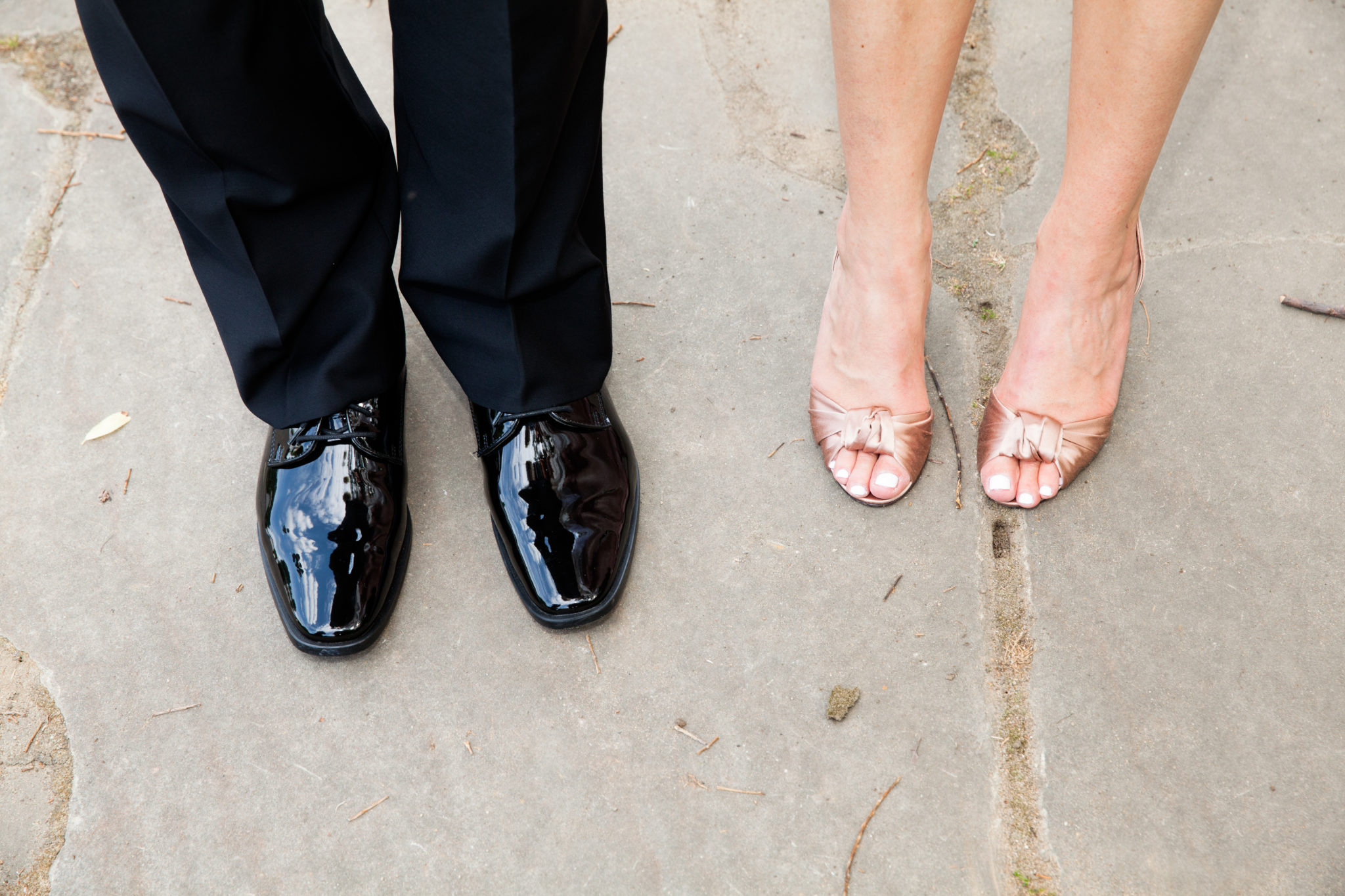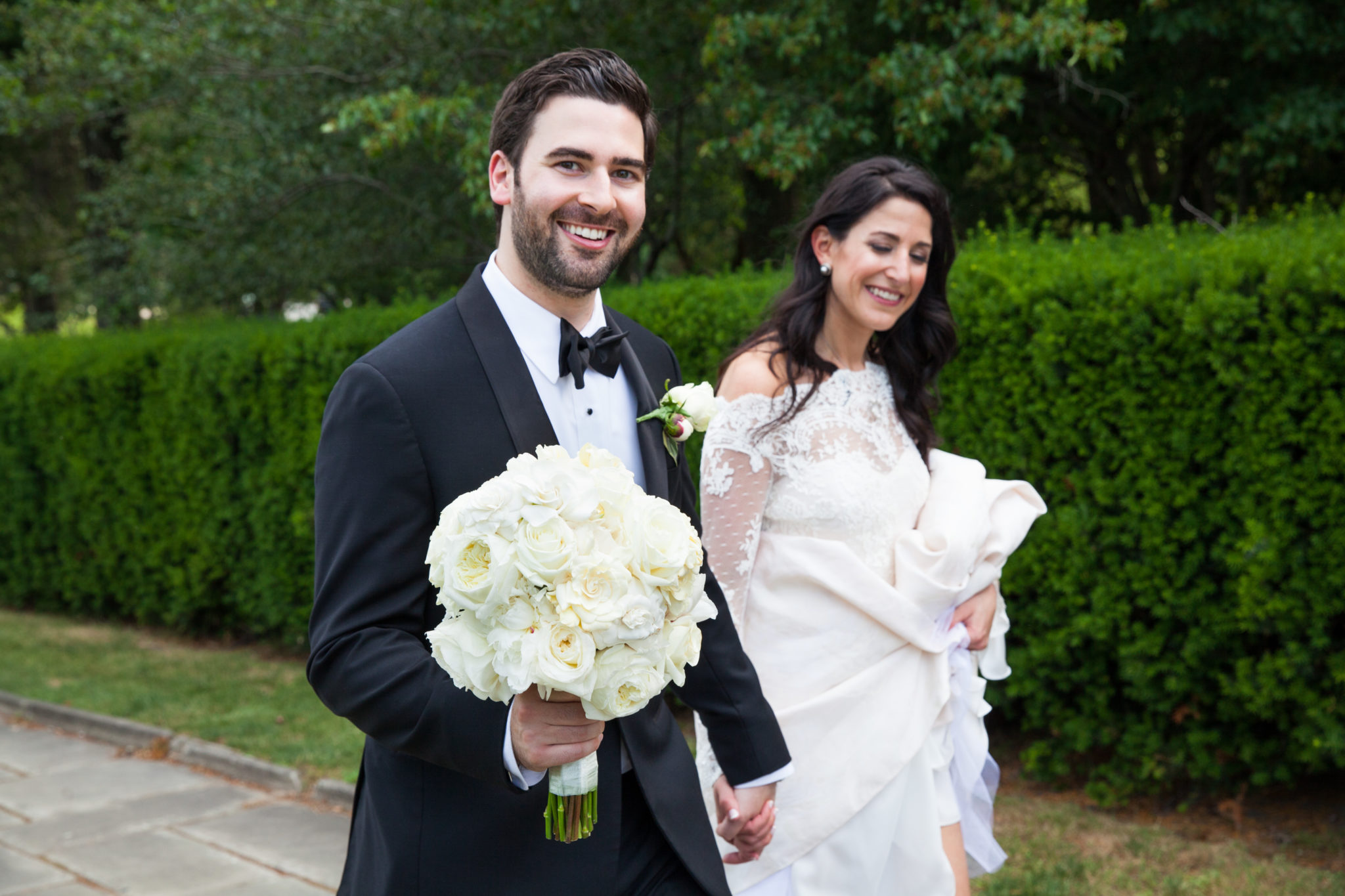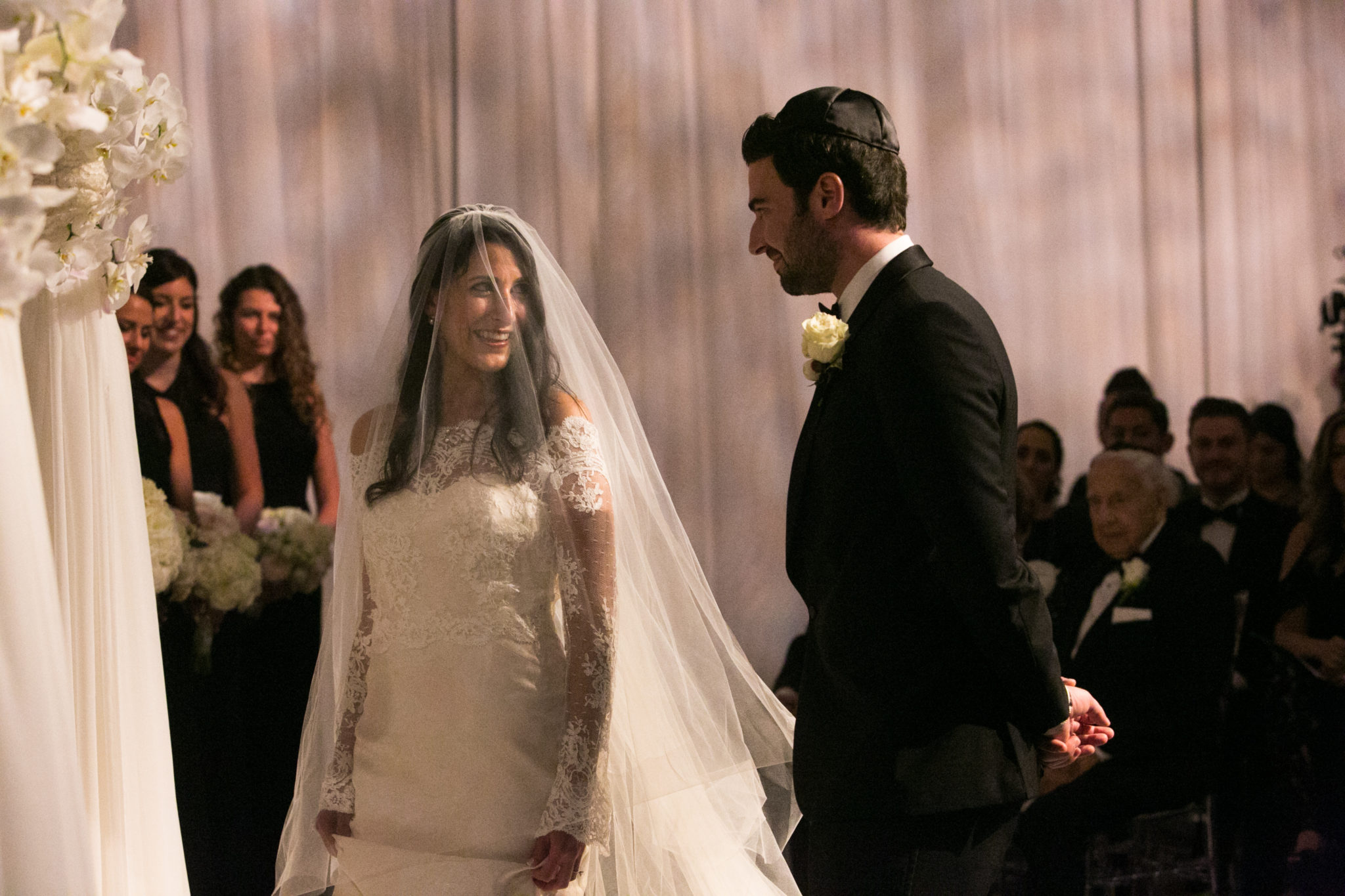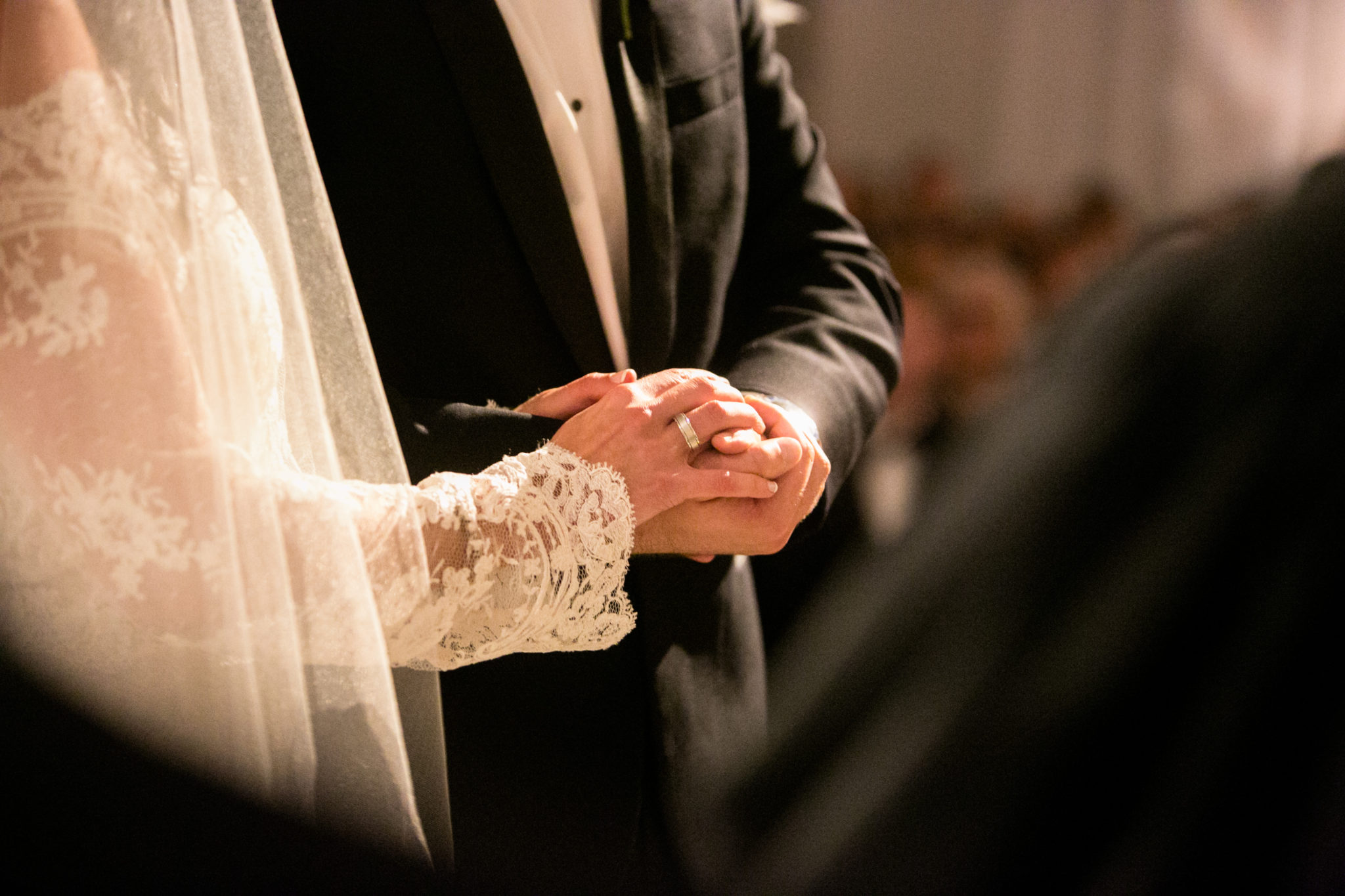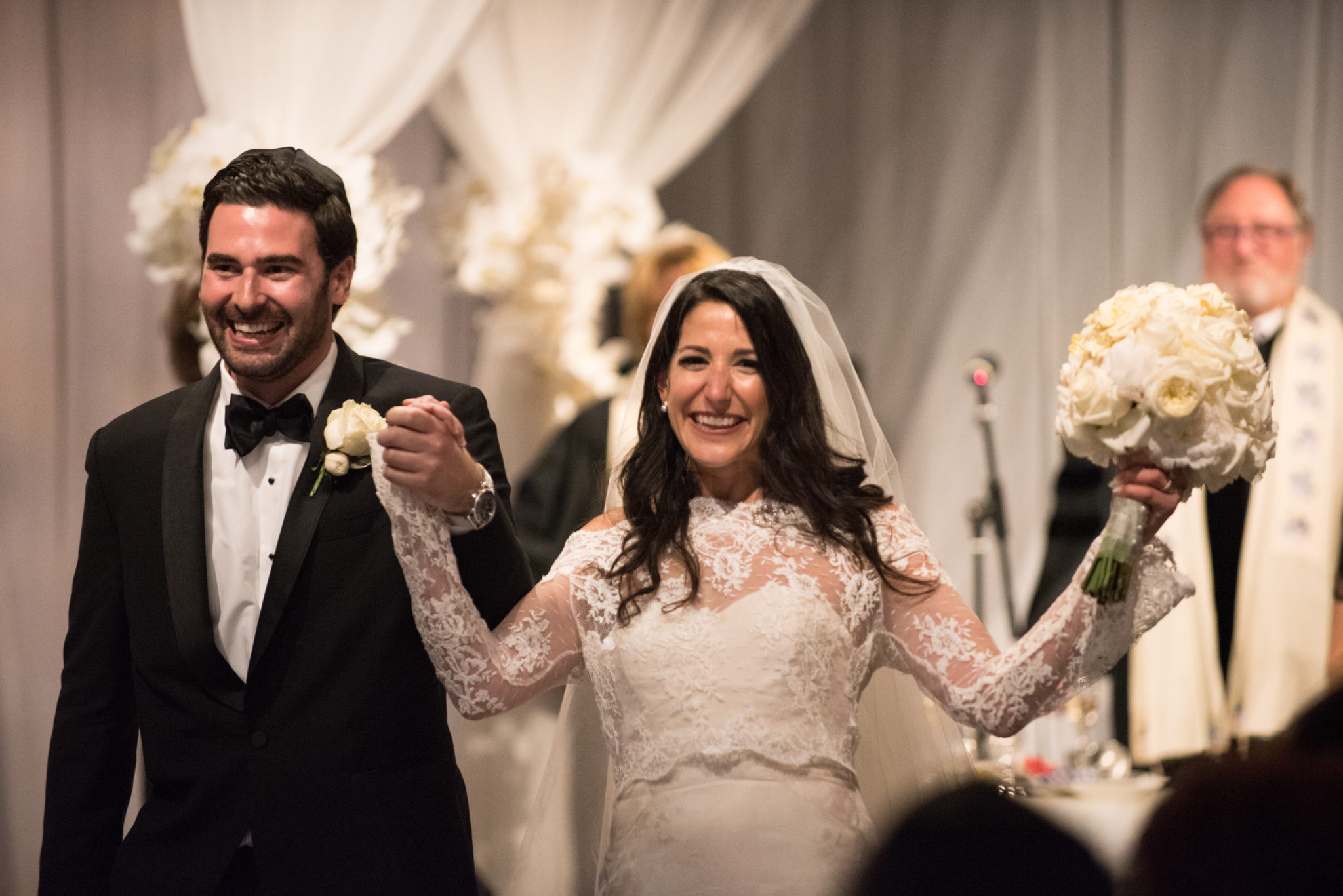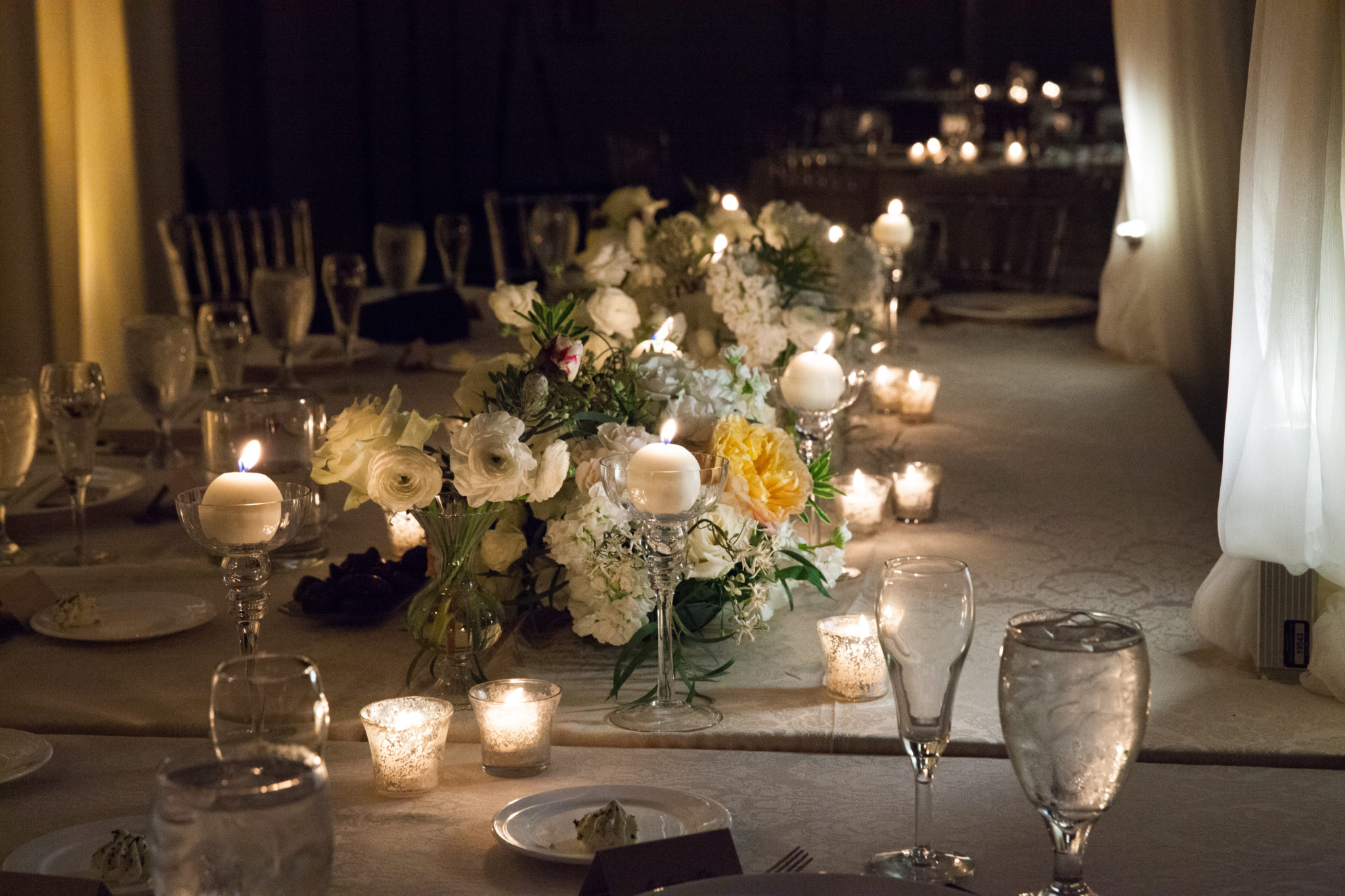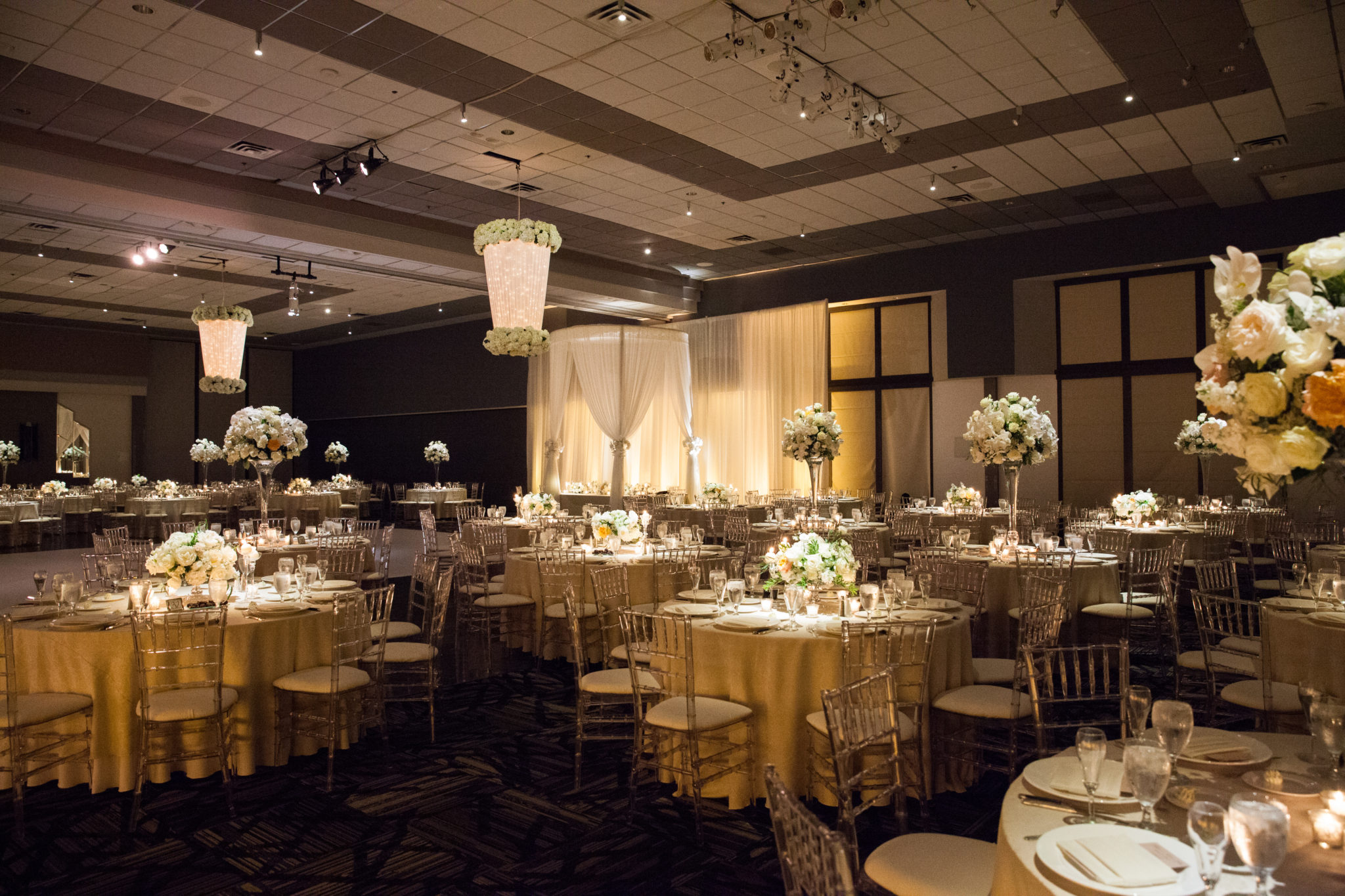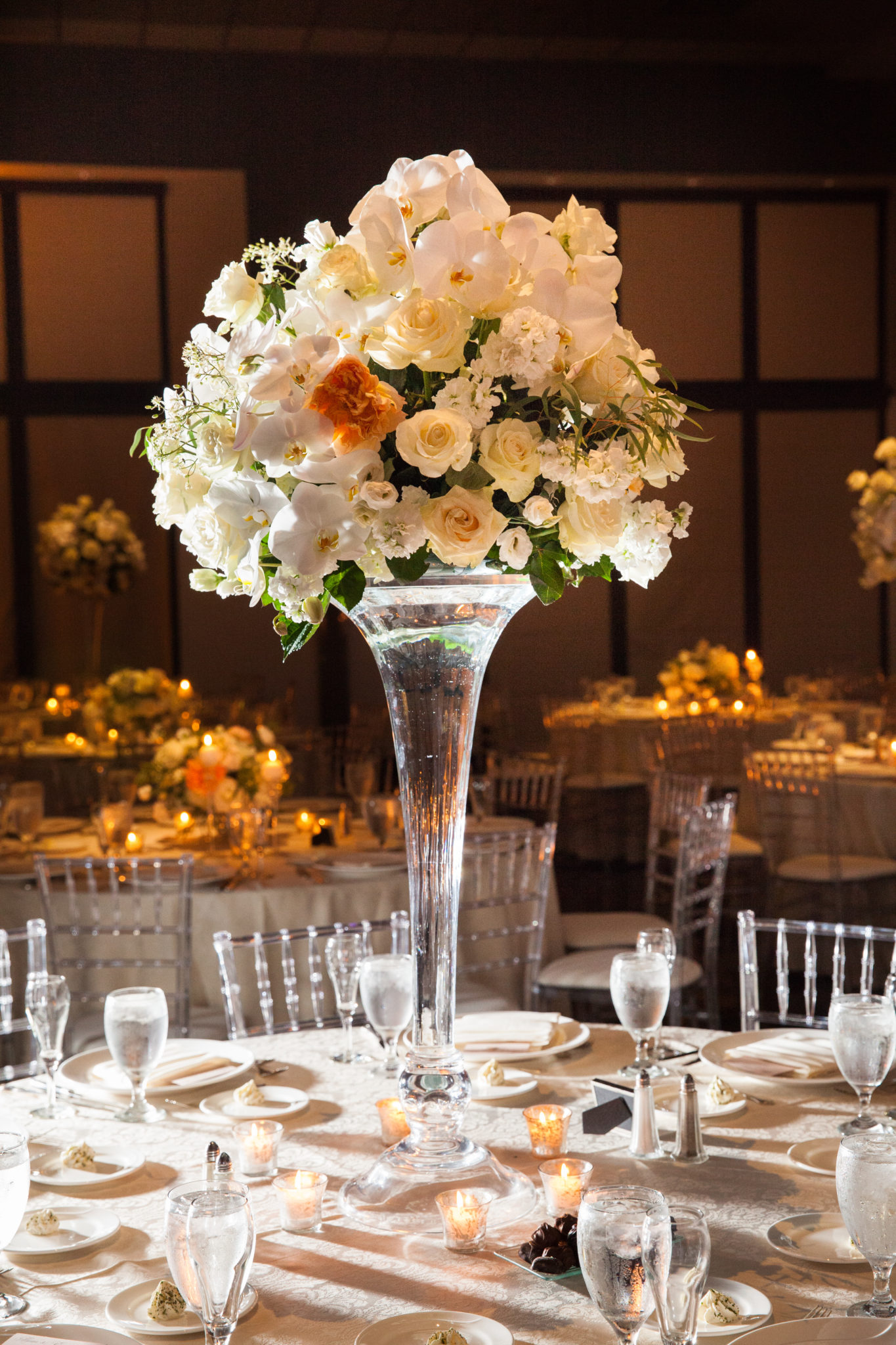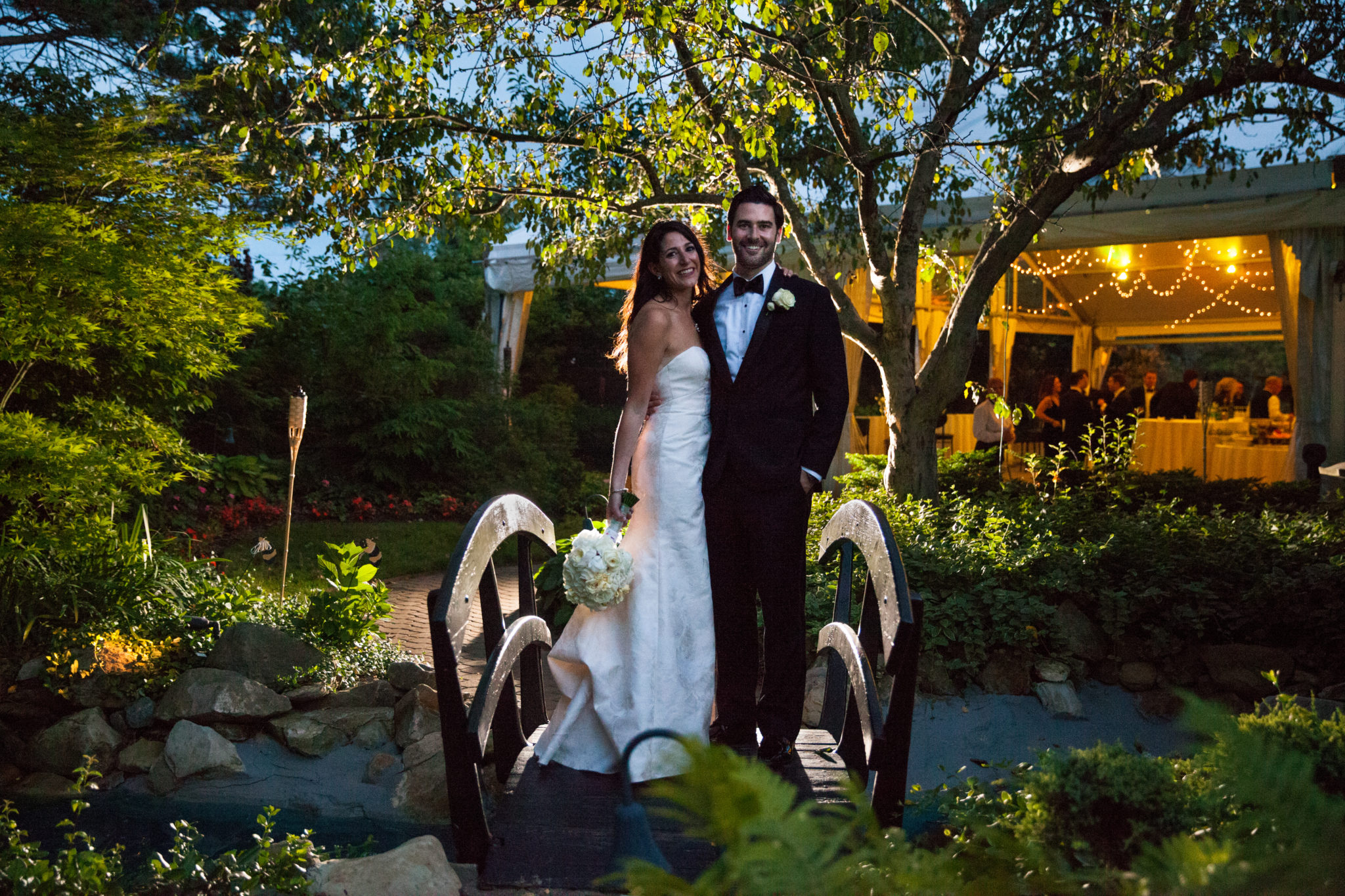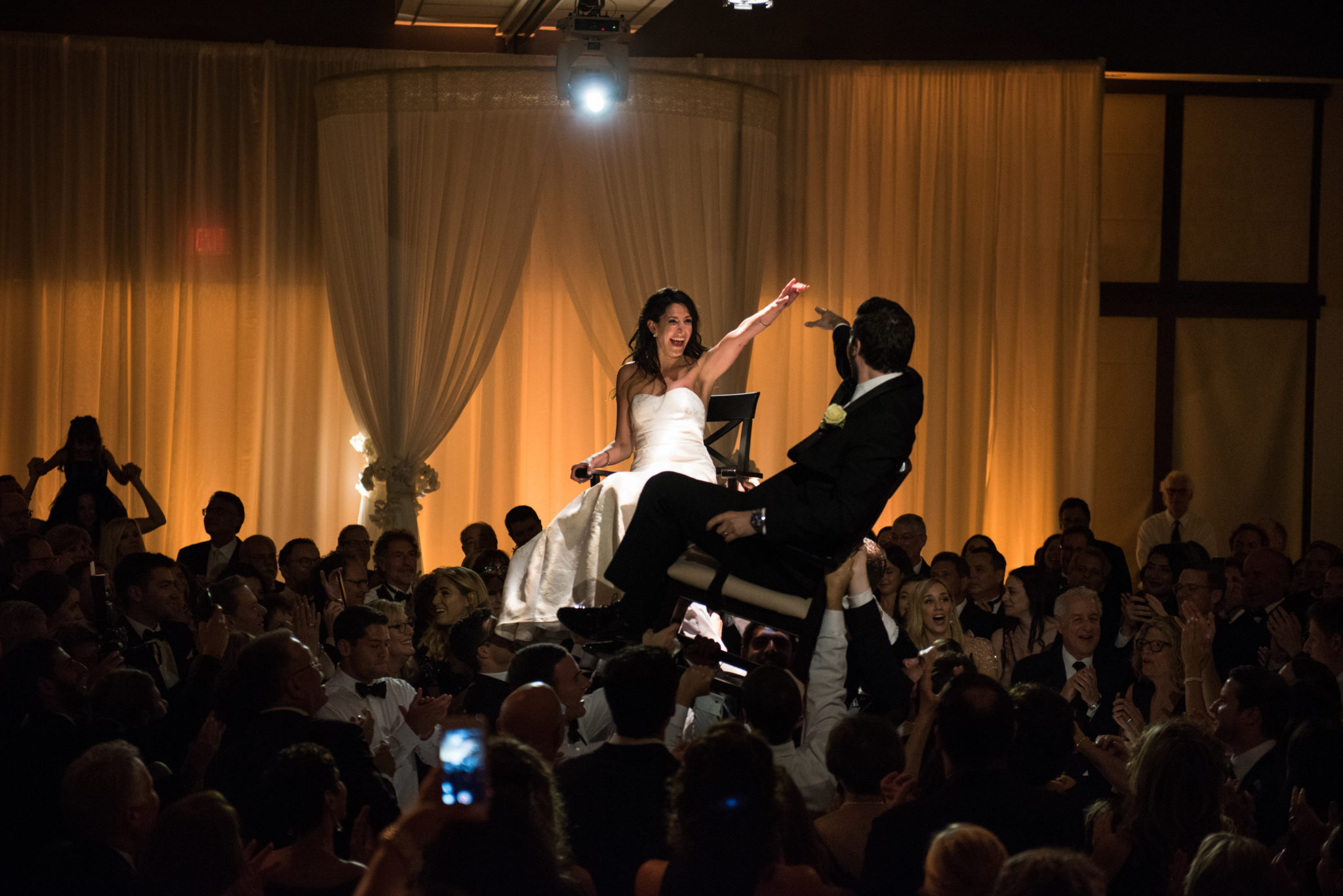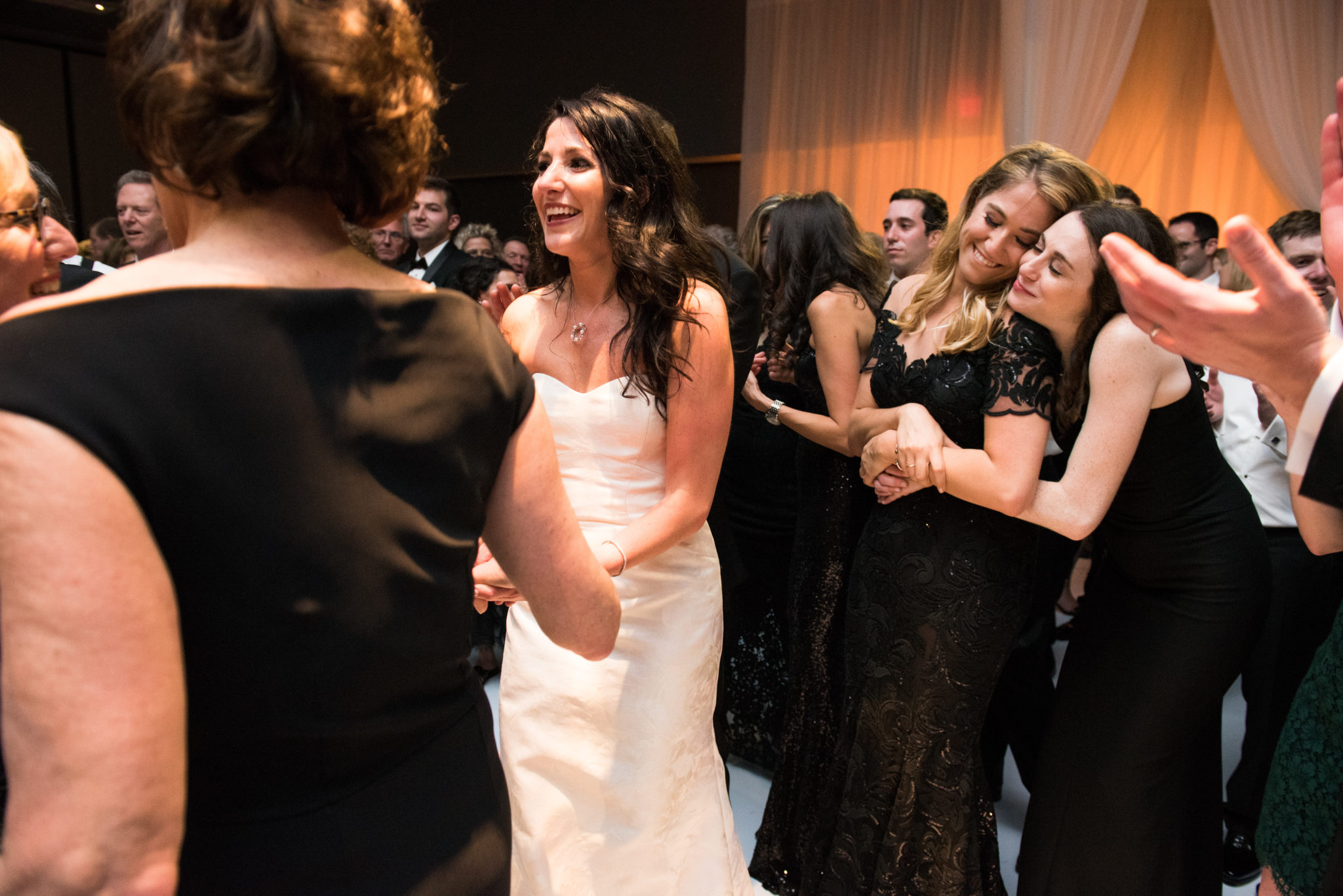 Congratulations Alyssa and Evan!
Vendors:
Officiants: Rabbi Rick Block, Rabbi Rosette Haim, Cantor Kathy Sebo
Wedding Planner: Tricia Dever, Always Eventful
Florist: Pieter Bouterse Studio
Venue: Landerhaven
Band: The Element, Cleveland Music Group
Videographer: Just Hitched Films
Cake: Kelsey Elizabeth Cakes
Hair: Funke Hair Body & Soul
Makeup: Ramona Dauksa Studio
Gown: Lela Rose "The Theater," with Legends Romona Keveza lace jacket, both from Something White, A Bridal Boutique
Tuxedos: Joseph A. Banks
Invitations: Invitations & Calligraphy by Sally Bram 
Rings: IMG Jewelers