Annie and Dustin wanted a winter wedding, and Cleveland delivered. Blue skies, sunshine, 12+ inches of snow, and a former machine and tool factory were the perfect setting for a uniquely Cleveland winter wedding.
I'll be honest, when the temperature dipped below 20, and the wind chill made it feel like 9 degrees, I was sure Annie would bow out of taking photos at the lake. But I was wrong; she came prepared with the cutest snow boots and a fur cape, and walked through 12+ inches of snow at 9th Street Pier to take photos. Now, you might ask, did Annie turn into a bride popsicle? After all, she was standing on the lake in a strapless, backless dress in <20 degree weather. And the answer would be, yes, very nearly. But she warmed up in the limo, and was totally ready for a drink when we stopped at City Tap before heading to Tenk West Bank.
While Annie and Dustin warmed up with a glass of champagne, and greeted guests arriving for the ceremony, I slipped inside to get detail shots of the ceremony site. If you haven't been there, Tenk is a converted warehouse that was originally built in the 1880s as a machine and tool factory.  With it's soaring ceilings, exposed brick walls and concrete floor, I was excited to see what Urban Orchid would do in the space, and I was not disappointed. The ceremony space was filled with flowers, chandeliers, and water-filled vases with softly glowing candles inside. The juxtaposition of the industrial space with the lushness of the decorations was magical.
Scroll down to see my favorite photos from Annie and Dustin's winter wedding at Tenk West Bank in Cleveland, Ohio.
Shout out to the incredible vendor team:
Florist: Urban Orchid
Caterer: Marigold
Music: NPI Entertainment
Dress: Liliana Bridal
Transportation: A-1 Limo
Makeup: Cleveland Bridal Make Up
Hair: Katie Blasius
Wedding planner: Engaged With Nora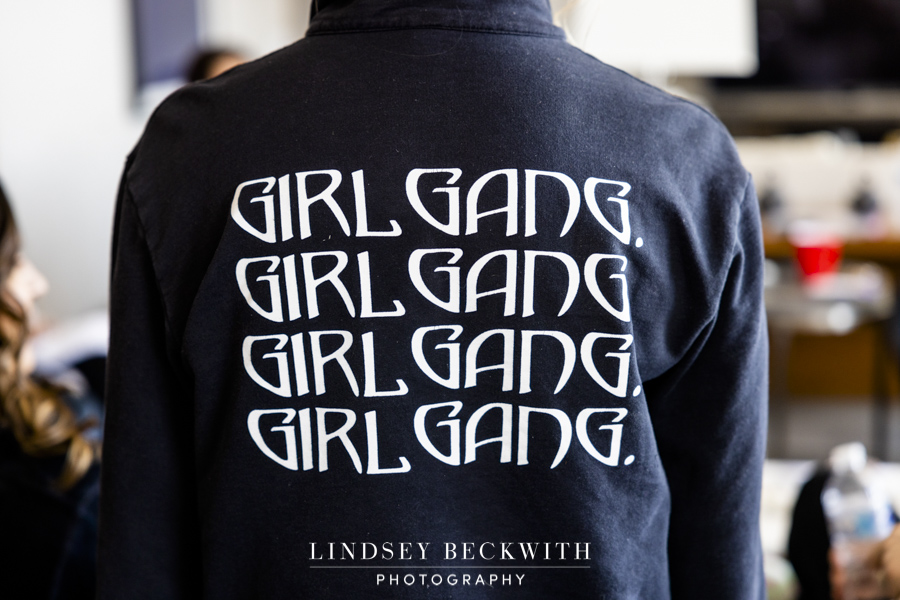 Congratulations Dustin and Annie!