WHAT PEOPLE ARE SAYING
Stephanie: Lindsey is a gem. Upon first meeting her she made me feel immediately at ease, like we had known each other for ages. She was wonderful throughout the planning process, and she spent a long time carefully scheduling the day with me. I can't stress enough how important Lindsey was the actual day of the wedding. She captured moments that took my breath away when I saw the photographs, but equally as importantly, she was an ultimate calming presence. She joked with me and relaxed me, and having someone like that with my bridal party all day was absolutely priceless. I would recommend her to anyone (and I have!)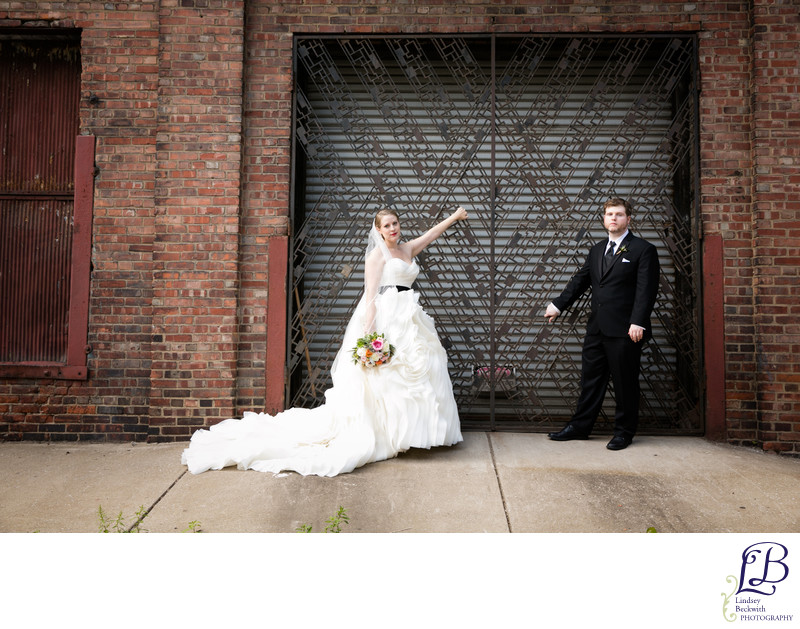 Liz: Once personalities came into play, the search was over. She's funny and professional all at once. Her work is obviously gorgeous (and I loved that she updated her blog and Facebook page regularly so I could check out even more of it). I felt that I could trust her with the mementos that would last after the wedding was over.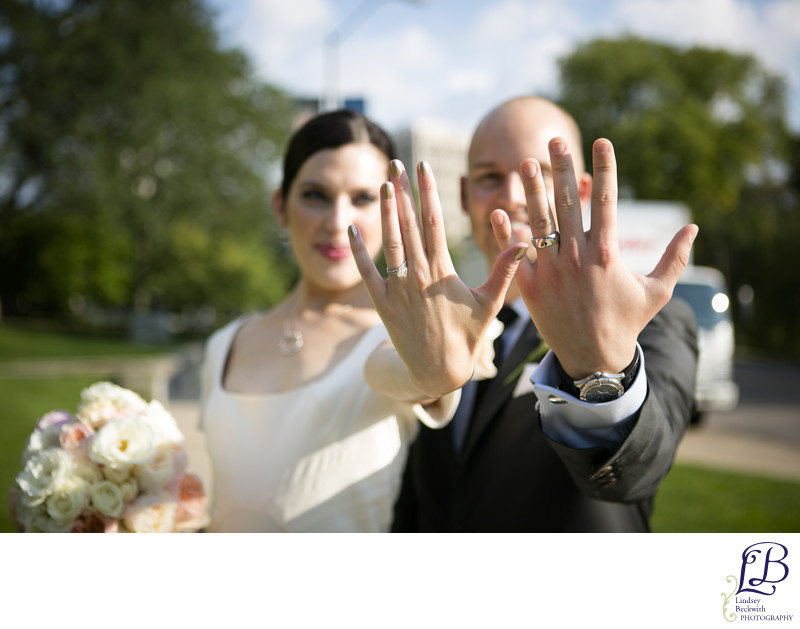 Jen: Lindsey is a true professional. She has an eye for capturing the moment while giving a variety of shots that are more unique than what you expect from many traditional wedding photographers.
Her photojournalistic approach was exactly what we were looking for and we were thrilled with the results. She is discreet and never gets in the way of the day's events, but doesn't miss any of the important moments either. In fact she captures a lot of moments you don't even realize at the time that she is catching.
Besides being a skilled professional, she is just a nice person and a lot of fun to work with. She has a laid back style that makes you feel like you're just hanging out with a good friend on your wedding day, and you never feel like you are being "followed" by a photographer. It is obvious that she loves what she does and she really cares about her work, along with the comfort and happiness of her clients.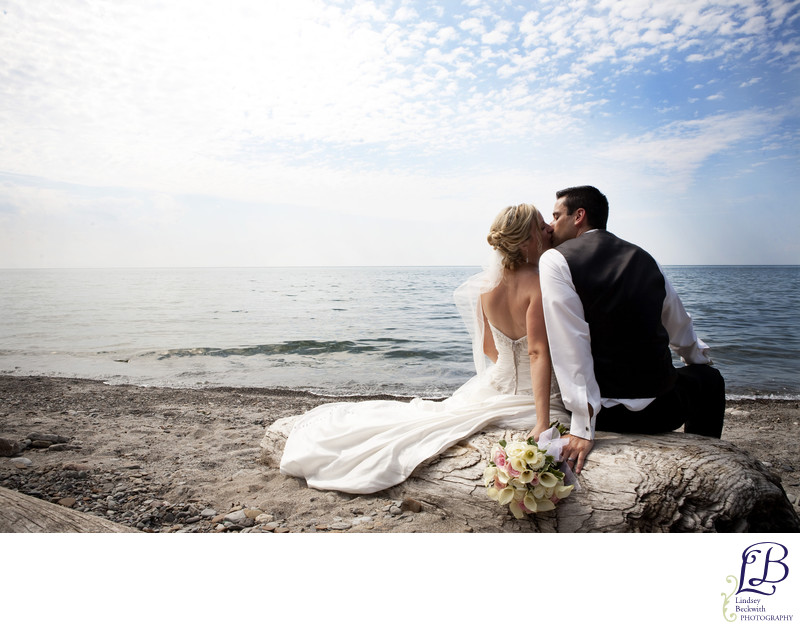 Shetal: We knew early on in our planning that one of our top priorities for our wedding would be our photographs. We did a lot of research and contacted several vendors, but were never really satisfied. When we saw Lindsey's portfolio, we both fell in love with her style and her storytelling ability. At first we were a little concerned that she did not have prior experience with Hindu weddings, but after speaking with her she immediately put us at ease.
We were planning our wedding from out of town so we were unable to meet with her until closer to the wedding date, but neither my husband nor I were concerned since she was incredibly sweet and knowledgeable during our phone conversations. A mark of her professionalism was displayed when we finally met two months before the wedding. She wanted to hear all the details of a Hindu wedding, and was even open to watching clips from my brother's wedding in order to gain an understanding.
As the day approached, Lindsey was amazing at organizing our timeline and figuring out how to take all of the family pictures (and there were a lot!) with our very limited time frame.
During our wedding weekend, Lindsey somehow knew exactly where to be and how to capture the emotions of the day. She was so easy going, though extremely efficient. It was like having a very good friend helping you keep to a schedule and relax all at the same time.
All we can say about the pictures is WOW. The joy and happiness of everyone there, and of course of us, just radiate off the picture. All of the colors and traditions were captured beautifully, including a very intense shoe stealing situation :) Looking at the pictures is truly like reliving the experience. We can't thank Lindsey enough for capturing the Indian and American side of us and creating the pictures that we will treasure for a lifetime.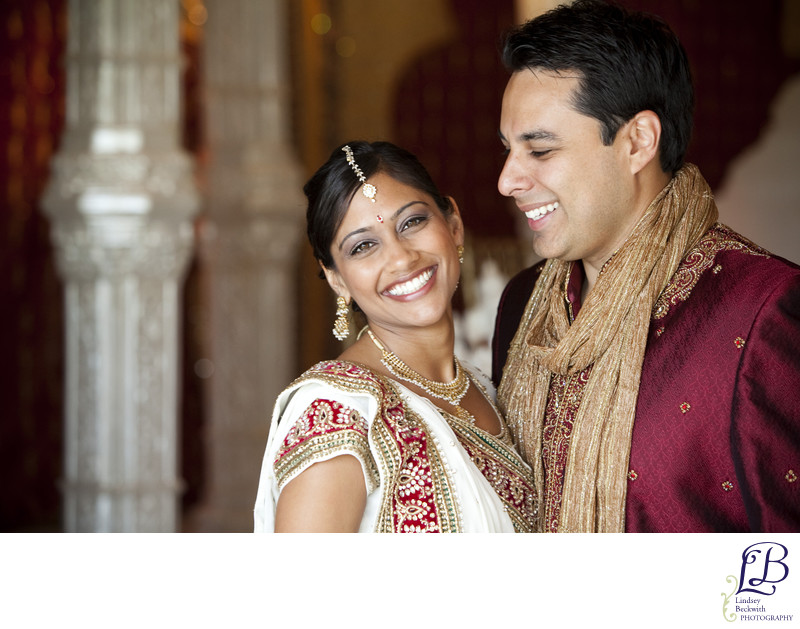 Keith: Lindsey is the picture of professionalism (pun very much intended)! When searching for venues, my fiancée and were unable to find photos of the spot we had our heart set on; through a Google search we came across a gallery of photos from a wedding that had taken place there. At this very early stage in our planning we had little thought of the photographer who had taken these beautiful photos, but my now wife was in tears. A few weeks later, unsure where to start in our search for a photographer, I remembered our experience and was able to track down Lindsey's site.
Lindsey and I never actually met in person before the wedding, but in our communication she put me entirely at ease; and it proved to be well founded faith in her. Her experience and artistic eye took one major thing off of the minds of my wife and me. The photos are EXQUISITE, and part of Lindsey's service is to design and assemble a custom wedding album. Our is a treasure; it is one of the few inanimate objects I would rescue from a fire.

I HIGHLY RECOMMEND Lindsey. Hire her if you do not want to worry about this aspect of your wedding. She cranked out the formals, and made sure we got all of the shots we had in mind, plus hundreds of wonderful others.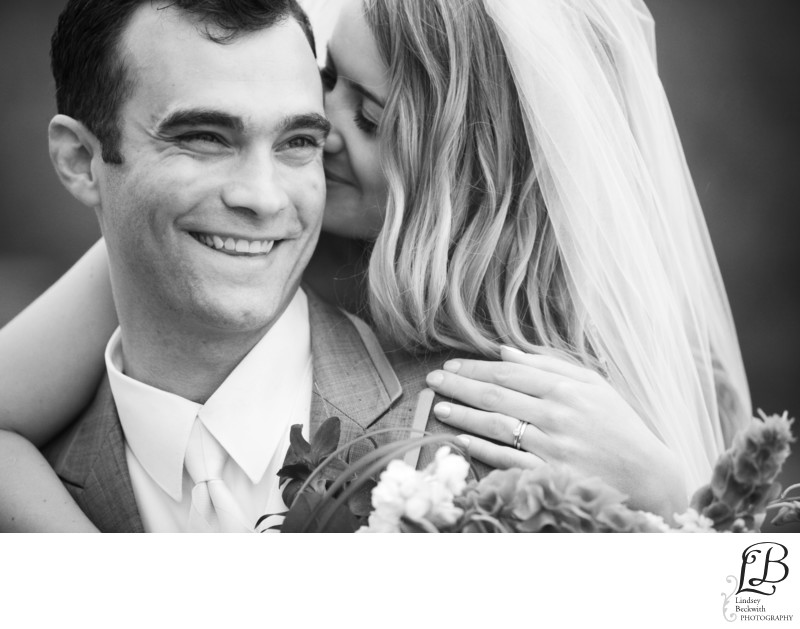 Lauren: Lindsey is amazing! Knowing that I would only have my memories and my wedding photos to remember my wedding years from now; it was very important that my wedding photos be perfect. Lindsey far exceeded the expectations that I had for my wedding photos. Not only were there nearly 1000 to choose from (Wow!) but the album was beautiful. It was everything I wanted and more and she put it together so I didn't have to stress about which of the 1000 options would go in it.
Leading up to the day and on the day of our wedding, Lindsey was amazing. We had a very large bridal party and a very large family to deal with and she did it perfectly! We had numerous family photos and in the hot sun it went so incredibly smooth. The bridal party photos turned out stunning and she captured so many incredible shots even with 20 of us in all.
The photos of my husband and me are gorgeous. It takes quite a lot of talent to make Canton, OH feel like Paris in a picture. I have so much fun constantly looking at my album.
I cannot say enough nice and wonderful things to about Lindsey. I can't wait when we have to have her talents again a few years down the line for baby and family pictures!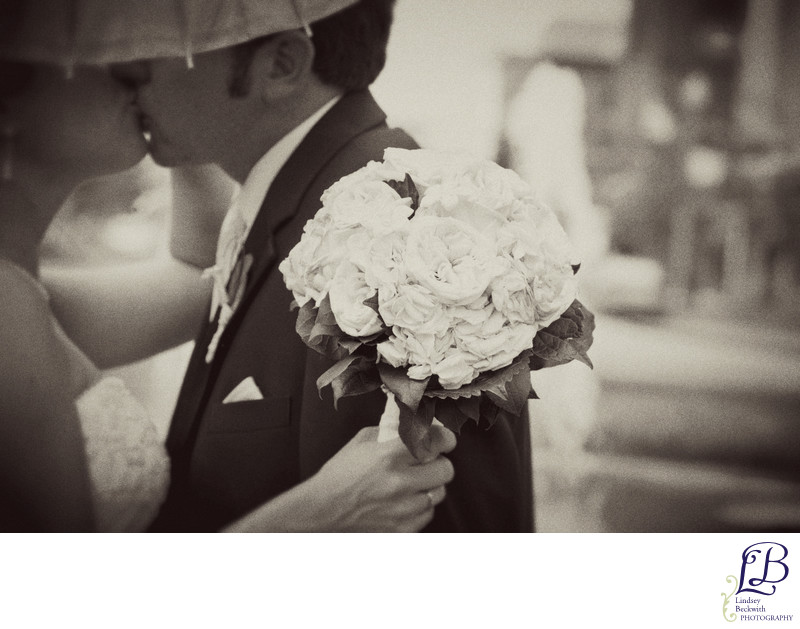 Samantha: Lindsey Beckwith is the total package- extremely talented, easy to work with, reliable, did I mention she takes awesome pictures!? I could really go on and on. I've used Lindsey on three different occasions (engagement, boudoir, and wedding) and I will only consider her in the future. What I love about her work, the wedding pictures in particular, is that she captures not just how the day looked but how it felt, she captures the emotions in a way that is rarely seen.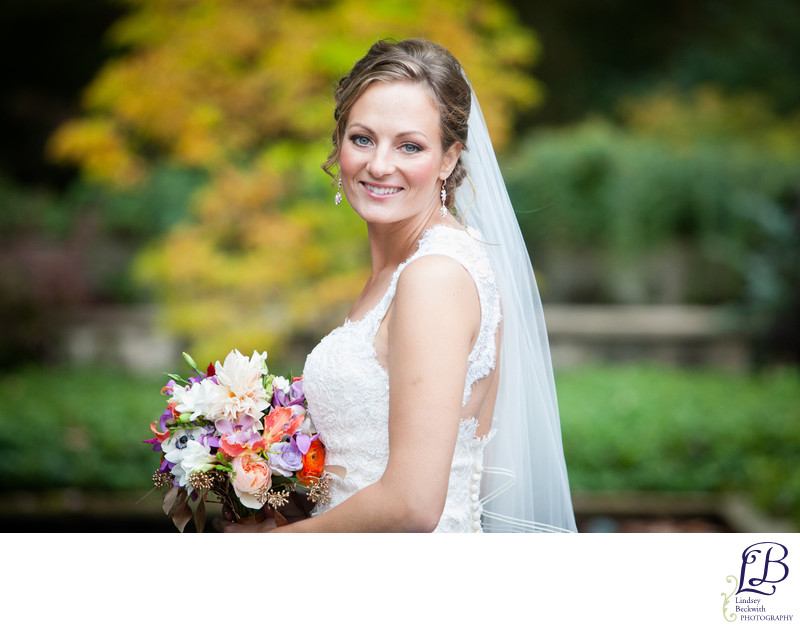 Jennifer: It was her artistic design and presentation of her wedding albums that really got my attention. Of all the photographers I really remembered this additional piece of artistic work. After all, this is a huge piece in what you are paying for. And most importantly, her professional and personal side. I knew I would be working with this person for my very important life event and I wanted to be comfortable. Lindsey puts people at ease. She can manage a large group to align everyone for the shot she wants. She also has a natural eye. When everyone reviewed our photos, they were so impressed with the variety of shots and all that she captured. I am personally never fully comfortable in front of a camera, nor am I used to being photographed professionally, and she delivered what she promised: over the course of the day, I wouldn't even realize she was there. And I remember thinking that after it was all over. More importantly, she was quick, very good with posing direction, organized, focused and she made it all fun.